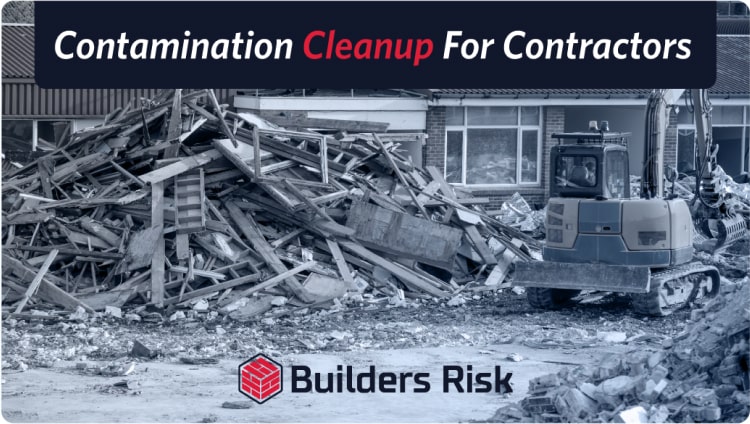 Contamination Cleanup For Contractors
March 17, 2020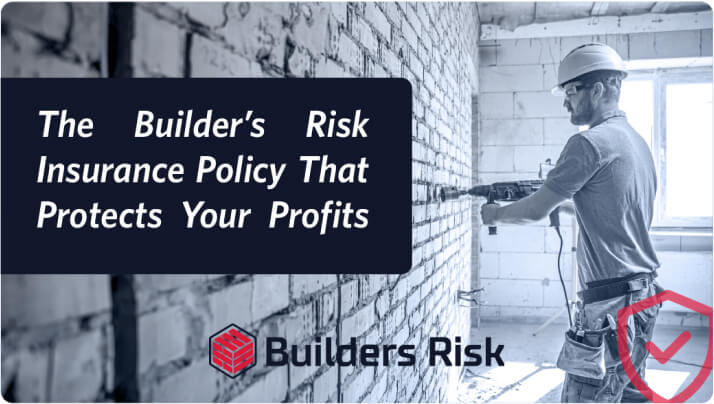 The Builder's Risk Insurance Policy That Protects Your Profits
May 25, 2020
Builder's Risk Insurance vs Workers Compensation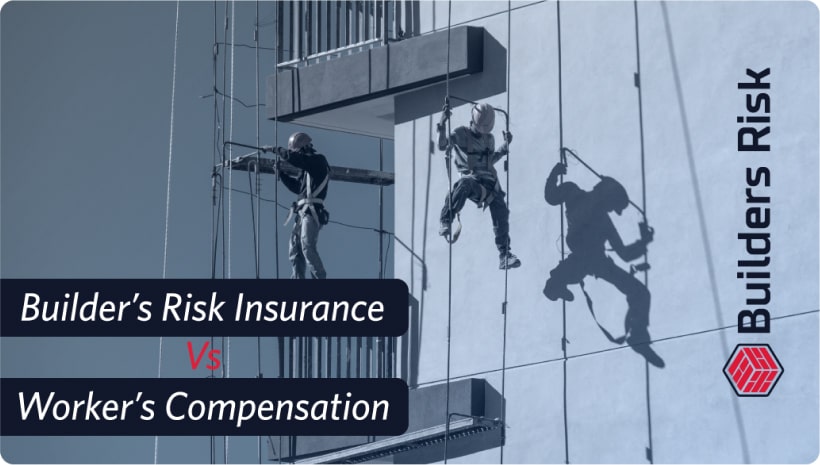 Having forward-thinking regarding workers' reputation and safety can only benefit all sides. Unfortunately, accidents occur no matter how careful we are in our work. When that moment arrives, it is crucial to have the right coverage, or the hard work and effort we invested in building something could be in danger. Certainly, nobody wants to be in that position.
This article will cover and teach you these two essential policies that every contractor should have as part of their insurance.
We will discuss their roles, aims, differences, and what makes them valuable to every business owner.
What is builders risk insurance?

Builder's risk insurance, also known as course of construction insurance, is coverage for all damage and/or construction materials loss of the work because of an accident. It includes civil works and installations (cost of material and labor) due to fire, explosion, lightning strike, robbery and looting, risks of force majeure or nature, and risks inherent during the work implementation, among others.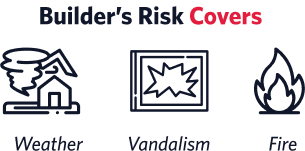 It is necessary to have it besides general liability insurance, especially in construction businesses.
Worker's compensation insurance

Workers' compensation refers to monetary assistance provided to workers for a work injury. That reduces the financial burden on the injured worker while recovering. Financial aid can go a long way in helping injured workers get back on their feet quickly after an injury.

The goal is to provide a series of personal and work benefits, improve employee satisfaction, and somewhat compensate for their work, considering other aspects besides the economic one.

Some brokers offer insurance coverage, even if negligence or malicious acts cause the loss.
Some others provide coverage for any cause (except those expressly excluded in the contract).
One of the critical characteristics of all-risk construction liability insurance is the extent of the causes of loss that it covers. It often includes natural disasters and causes of force majeure, which does not happen with other policies.
It is essential to mention that both Contractors Professional Liability insurance and Builder's Risk insurance policy protect similar conditions, varieties of loss, and entities involved in a building project. However, their coverage complements. A contractor usually includes builders risk insurance coverage, while the project owner takes professional liability.
Builder's risk insurance consists of these principal policies

Material damage to the work itself
The building materials policy covers the damages the construction itself may suffer. Usually, a maximum amount of the building value is presented in the contract.

Property damage to machinery and equipment:
This coverage includes damaged equipment that construction machinery or mechanical breakdowns may suffer on a construction site since it is exposed to a high risk for potential accidents.

Debris Removal
The word debris has two meanings, both the remains of a good that needs to be destroyed and a thing without value; under this last definition, it may include worthless goods that are not part of the insured property but that removal is required as a consequence of a covered loss, such as mud or dirt after flood or landslide.
Debris removal and clean-up expenses following a fire or explosion are additional expenses that imply the removal and transfer from the buildings, construction projects, machinery, and installations. Usually, in builders' risk coverage, works do not indicate high costs concerning direct damage from fire or explosion.
Sometimes, the executors keep the remains and do not charge additional sums for your task. Still, in the event of an earthquake or before a flood, they are much more critical.

Valuable Papers and Electronic Data:
Safe access to information is crucial to an organization's assured productivity, whether providing faster, more cost-effective customer service or getting secure data into the hands of sales specialists.
Therefore, document and workflow management software and enterprise content management systems are vital to improving workflows and productivity.
Builders Risk can replace and restore essential documents and electronic data lost in a covered risk.
Property Replacement:
When the contractor or property owner is covered from financial loss, and the structure of the construction or the materials are lost or damaged, their insurance will replace them. Business property can be personal property and include many ‌assets, such as commercial space, equipment, and vehicles.

Other coverage:
Some insurance providers, besides general liability insurance, also offer builder's risk insurance to cover the costs of overtime work or hiring additional staff to meet the delivery deadline. This coverage is applicable if the project is delayed for natural causes, climatology, or others, protecting the contractor during such claims if the client sues.
Some also offer coverage for situations such as strikes, riots, or social mobilizations, among others. You can also find coverage to cover payment of external professional fees or additional expenses necessary to prevent the spread of a fire. This builder's risk is typical of most construction businesses.
Worker's Compensation
Most businesses with workers need to have by law this coverage to give a worker money for workplace injuries. The law understands that if people stop working, they could find it difficult to pay their bills and provide for their families.
Therefore, the most important thing is that the worker quickly has the money in his pocket. It is an essential part of every contractor's insurance policy.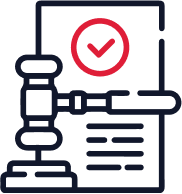 This Coverage is Mandatory By Law
Covers bodily injury
Covers illness and disease
Covers disability caused by workplace conditions or jobsite
Covers medical bills and part of lost wages
Employers must take out additional insurance policies, and it is this insurance that will pay the money to the worker. To collect money, in practice, it doesn't matter who was at fault for the accident. Only intentional cases are subject to special rules, and having this besides general liability insurance is a must.
According to Legal Aid at Work, Workers' comp "provides benefits to workers who suffer a bodily injury on the job or who have an illness, disease, or disability caused or made worse by workplace conditions or job site. Most employers are required to have workers' compensation insurance." It will cover medical bills and part of lost wages.
Workers' Compensation Pay Includes

Medical expenses caused by the injury or illness.

Worker income replacement.

Compensation for permanent injuries.

Survivor benefits if the workplace accident or illness caused the worker's death.
The income replacement is usually 2/3 of the salary that the worker received. Thus, if a worker were earning $600 a week before the accident, workers' comp would be $400 a week. Workers' compensation doesn't replace all of a worker's income, but the good news is that it doesn't pay taxes.
The rule is that all workplace accidents qualify for financial compensation. The most common accidents are:
Pre-existing conditions aggravated by work. An example may be back injuries. If you had back problems before you worked and the job worsens your situation, you may qualify for compensation.
Injuries that occur during break periods, lunch, and social activities at work (such as an annual company dinner) and injuries that occur on company premises.
Lung cancer by exposure to toxins at work.
However, many states do not cover workers who report working intoxicated or intentionally injuring themselves. In addition, if the worker leaves his workplace to do some personal procedure, he won't be able to receive compensation if he gets injured at the time.
Hence, a compensation request won't be available if a person is temporarily absent from work to renew his driver's license and has an accident on the road.
SIDE NOTE
Contractors usually need additional general liability, which covers Civil Liability to Third Parties: damage caused by contractors to third parties as an outcome of the execution of the work.
For example, an injured homeowner by falling cranes, building collapses, etc.
We can extend this coverage to periods after the completion of the work to cover the builder's civil liability for claims that may occur after the completion. Injuries and damages to third parties are often mandatory elements of policies within construction.
It must be carried by anyone working on the property, near it, or with people being exposed to potential liability. However, the type of cover, level of liability, and the other included factors vary from coverage to coverage.
In addition, the exposures differ from trade to trade and from person to person.Therefore, it is essential to ensure the liability matches your needs.
Do You Want To Protect Your Investment In Your New Construction Project?
The right insurance offers you the option of taking care of your assets against potential material damages. Your assets might suffer during the construction, and builder's risk coverage is equally essential to compensation for employees.
Insurance gives you financial support for your construction business, solving eventualities that impact and may affect the continuity of your projects. You will always be calm in case of any unexpected difficulties.
Choosing an independent agent makes everything much easier for business or property owners since they usually work with multiple companies. Therefore, they will save you time and money while comparing and choosing the perfect policy for you. Certainly, Builder's Risk is one to consider since we only work with reputable A+ carriers who have for a long time in the business and could provide the best coverage you need.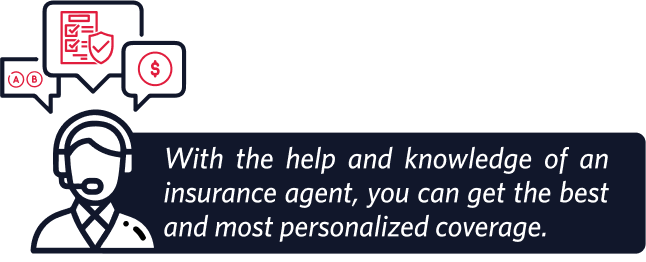 Written by:
John Brown
John has more than 25 years of experience in the insurance industry. He grew from a star insurance producer to owning one of the largest agencies in the country; he's a reference regarding contractor's insurance, commercial insurance, and builders' risk insurance.