Understanding Builders Risk Insurance Ebook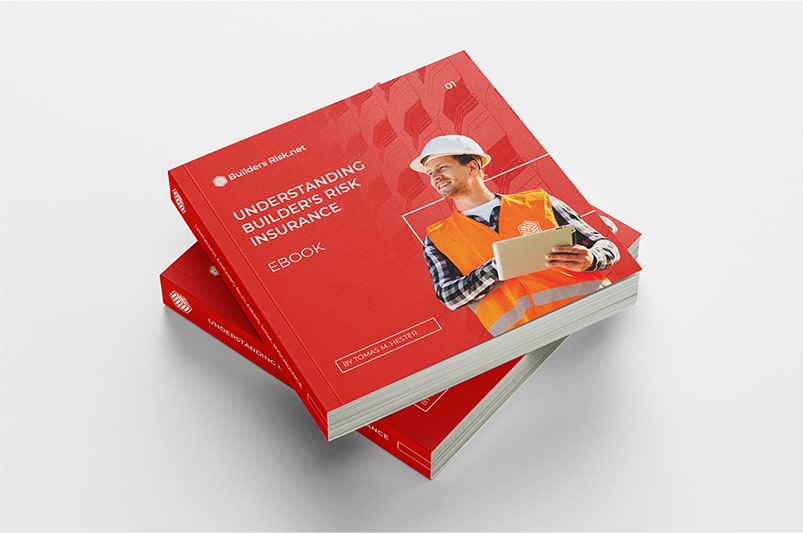 INTRODUCTION TO BUILDER'S RISK INSURANCE
Hello.
This e-book is designed to be a simple primer to give you, a prospective client, a simple overview of builder's risk insurance coverage. This e-book will cover the most common questions you may have regarding obtaining a policy. This is not an attempt to be an exhaustive explanation, but rather a simple and straight forward primer to give you a basic understanding of builder's risk insurance. It will allow you to ask your agent the right questions so that you can obtain a policy that will meet your needs.
Remember it is extremely important to go over your policy documents in detail to understand what your policy does and does not cover. The first time you read your policy should not be when you have a potential claim, the time to read your policy is when it is issued. If you wait until a problem arises to read your policy in full, you may set yourself up for some nasty surprises. If you have any questions regarding your policy, you should have your agent explain them to you. Do not be embarrassed to ask questions. This is especially true if you are new to the business or even a homeowner making renovations.
Make sure your agent explains any question you have until you are confident you understand what the policy terms mean. If you have ever tried to read an insurance policy, you know that it is a jumble of legalese and confusing terms. There is no shame in asking for an explanation, a good insurance agent welcomes these questions. They are aware if the client has a thorough understanding of the policy at the outset there is less of a chance of a nasty surprise in the event of a claim. If a client is made aware of the coverage afforded by the policy, the client will have knowledge of what is and what is not covered upfront. By doing this, the agent retains the client's confidence and they can continue working together on future projects.
At BuildersRisk.net we believe that an informed client is the best client. We are here to build relationships, not just sell a quick one-off policy.
Best Regards,
JOHN M. BROWN, CEO
HISTORY OF BUILDER'S RISK INSURANCE
Buildings under construction are subject to a countless number of risks. From fires, to theft, to unforeseen natural disasters, building owners and contractors are left to pick up the pieces. A builder's risk insurance policy protects against these perils and more. In the late 19th century, a hybrid policy was developed, combining aspects of property insurance with inland marine coverage. Over the years it evolved into builder's risk insurance, also known in some areas as course of construction insurance. For convenience sake we will only use the term builder's risk insurance moving forward.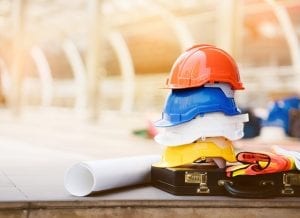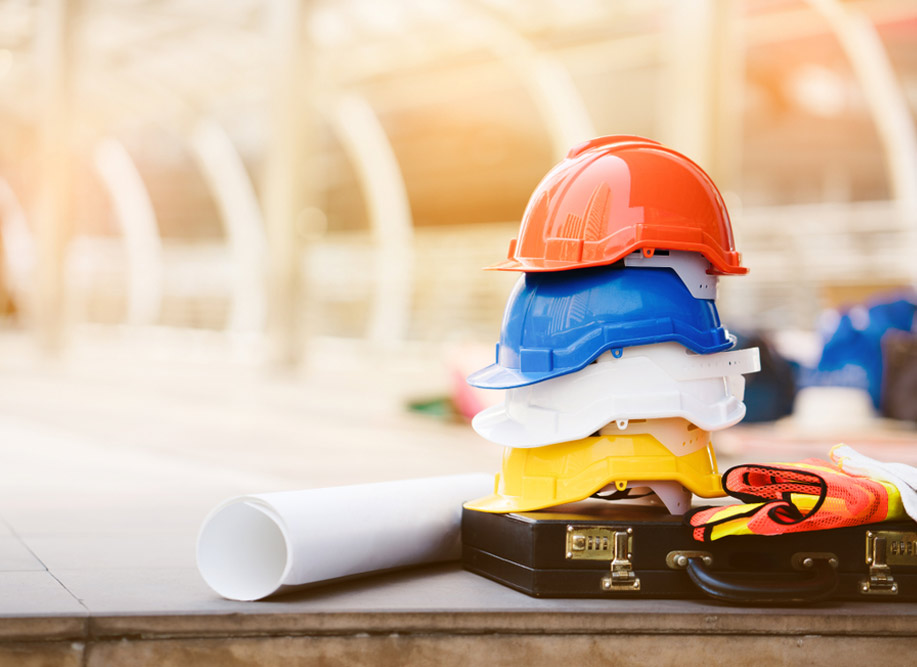 As society became more complex at the turn of the century, construction projects also did. As a result of complying with government regulations or as a condition to meeting banking or other contractual arrangements, a new type of insurance coverage was required. This was the beginning of builder's risk insurance.
In its simplest form, builder's risk insurance provides coverage for a building or insured area that is presently being constructed. It can cover just the structure, or also the materials on site waiting to be installed or transported to the job site. It is something that most owners should ask every contractor to carry. Even if the owner does not request it, a smart contractor will get this coverage. This will protect them from a possible financial disaster if the project is destroyed before completion.
Builder's risk insurance is designed to provide coverage for buildings while under construction. It covers the contractor's interest in materials at the job site before they are installed, materials in transit intended for the job, and the value of the property being constructed until it is completed and accepted by the owner. The policy may be written to cover the whole structure for new construction or the cost of remodeling and renovation projects. It can also be used to cover specific projects such as a new room addition, a deck, or a remodeling a kitchen. This is important to remember. If something happens to a structure undergoing renovations, the "regular" property insurance coverage that may be in place might not cover any losses.
WHAT IS BUILDER'S RISK INSURANCE?
Builder's risk insurance is sometimes referred to as course of construction insurance. It is a specialized form of insurance. It is specifically designed to protect buildings and structures that are being built or renovated. Not only does it cover the costs of construction, it also may cover the equipment being used in the construction project. Builder's risk coverage can include protection for materials, equipment added to the property such as elevators and HVAC systems, labor costs and expenses as well as temporary structures such as scaffolding and even landscaping.
Even if the property is already insured with a regular property or vacant building insurance, without a builder's risk insurance policy there will be no coverage under that policy in the event of a loss during construction. The policy may be written to cover the whole structure for new construction or just the cost of remodeling and renovation projects. Additionally, when valuing a new construction policy do not include the value of the real property in the valuation of the project (even the structure is destroyed, the land will still retain its value).
It can also be used to cover specific projects such as a new room addition or other changes to a structure. If you want the property to be properly covered during construction, you need to have a builder's risk insurance policy. For example, if a property is vacant while you are doing work on it and there is a fire during the time you are working, your claim will likely be denied under your vacant building policy.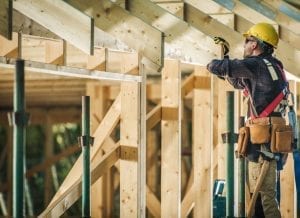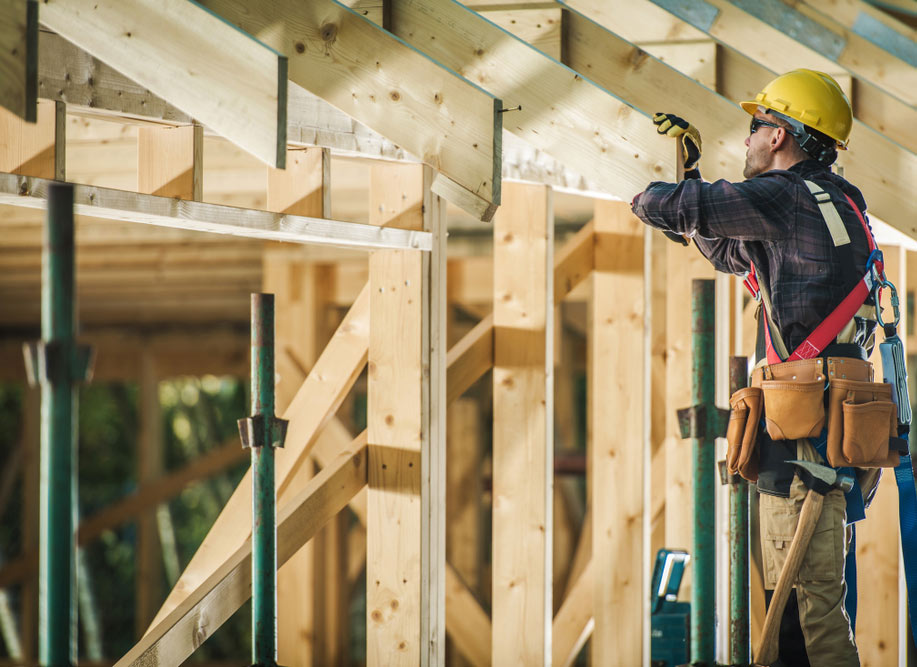 Without builder's risk insurance, this will mean either you or the owner will be obligated to cover the loss out of pocket. In this situation, if the cause of fire was your fault there will be an expensive lawsuit—even if the loss was not your fault, you and I both know the owner will attempt to blame you and there may be litigation involved to make up their loss. Even if you win any litigation, you will still bear the burden of the costs of defending against the lawsuit at the very least.
To be clear, if there is a loss during construction general liability will not cover these losses; you need to get a builder's risk insurance policy to cover the project. Unlike most other types of insurance policies, builder's risk policies can be written on 3, 6, or 12-month terms to run with the length of the project.
WHO NEEDS BUILDER'S RISK INSURANCE?
You now know the history and importance of builder's risk insurance; the question now is who needs a builder's risk insurance policy. When building construction occurs as either new construction or renovation of an existing structure, most prudent contractors assume that the job requires a builder's risk policy. This is not always the case. It depends on the details of the project starting with the insurable interest of the various parties to the construction contract for the new project.
WHAT IS THE TERM LIMIT OF A BUILDER'S RISK POLICY?
Lost insurance policies are written on an annual basis; this is not the case with builder's risk insurance. Builder's risk insurance policies are written for terms of 3, 6, or 12 months. If the project is not completed by the end of the initial policy term, it can often be extended but usually only one term at a time. It is also important to note that the premiums are fully earned when issued.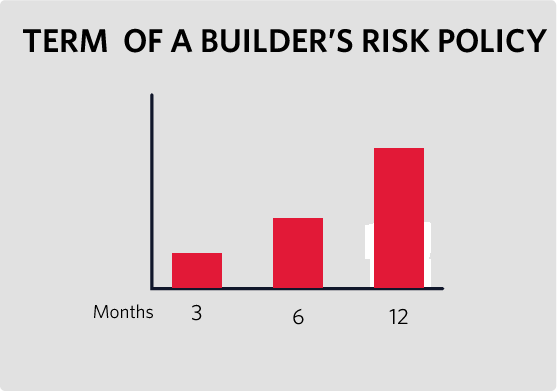 This means if you pay $1,000 for a 12-month policy and you finish the project in 8 months, you will not get a refund of your premium. The amount you paid upfront is fully earned with no proration when the policy is issued. You may hear this referred to as a "One Shot Policy."
There are two major things that you need to pay close attention to when it comes to the purchasing of builder's risk insurance. First, you must make sure you obtain a policy before you start any construction.
While it may be possible to obtain coverage after work has started, it is often more difficult and more costly. Second, if the project is not going to be completed by the time the initial policy term expires, you need to contact your agent before the policy term expires to get the term extended. It can be very difficult, if not impossible, to replace coverage after the policy term ends.
HOW MUCH DOES BUILDER'S RISK INSURANCE COST?
The answer to that question might floor you. The cost of a builder's risk insurance policy is quite reasonable for the protection and peace of mind you get. A basic policy would start at a minimum premium of $700 for twelve months. This policy will generally cover projects up to $200,000 in value. For larger projects, the premium will range from of 1-5% of the construction cost. The cost will also depend on the type of coverage and exclusions that the policy contains. Another factor into the cost is the location of the project. In areas that are susceptible to wind, flooding, and other extreme weather the prices are often higher.
The importance of having a reputable insurance company underwriting your builder's risk insurance policy cannot be overestimated. You need a company that will handle your claims efficiently. You need to remember that if there is a claim on the policy, you will need it resolved fast—deadlines and other projects will be waiting. If you are spending weeks or even months attempting to get your claim resolved, your business could suffer from other disastrous and unforeseen consequences as a result. The same also applies to property owners who obtain coverage. You may not have additional funds to put into a project to cover losses while a less competent insurance company is dilly dallying with the claim. A reputable company will help you solve any potential claims during the construction process. Just imagine the abuse you will suffer from your significant other when a 3-week kitchen remodel is going on its sixth month with no end in sight. Is that $75 you saved worth it?
BUILDER'S RISK FOR RENOVATIONS
We decided to make a chapter for this topic as the fact that builder's risk insurance is available for additions and renovations is often overlooked. This coverage is available for both commercial and residential projects. The coverage and options are the same as a ground up construction policy, however these policies only cover the value of the part of the structure being remodeled. This chapter will focus on builder's risk policies for homeowners or contractors doing these types of projects.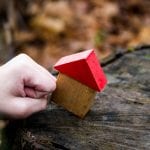 When you are planning to remodel or add an addition to your home, insurance is the last thing on your mind. However, losses as a result of making changes to your property are not typically covered under a standard homeowner's insurance policy. If a loss occurs during the project, you could be left having to cover it out of pocket. Whether you are preparing to add an addition or remodel with new updates, your homeowner's policy might not provide you with the coverage during construction. If you are doing major renovations to your home, you will need to consider obtaining a builder's risk insurance policy. When your home construction project is not properly insured, you risk large losses to your home and finances.
Whether you are making minor structural changes or doing a complete rehab, it is important to discuss the project with a knowledgeable insurance agent to see if a builder's risk insurance policy is needed. You may not need to get a policy, or you may decide the cost is not worth it, but at least you know upfront the ramifications and you will have made an informed decision.
When you are a homeowner who has questions about builder's risk or you are looking for builder's risk insurance policy, the team at BuildersRisk.net can help. Their knowledgeable agents are ready to find the right coverage to suit your needs, home, and budget give them a call today.
WHAT COVERAGE DO YOU NEED?
What is Covered in a Standard Builders Risk Insurance Policy?
Builders risk policies are typically available for ground-up new construction, remodeling, and installation. These projects are classified as either a residential or commercial risk. The definition of what is a residential or commercial risk varies between insurance companies. framing contractor Builder's Risk InsuranceBasic builder's risk insurance policies are designed to protect construction sites from loss and damage. While exact coverages and limitations vary between insurance companies, most comprehensive builders risk policies may offer coverage for the following items"
The basic structures. This covers the cost of any covered loss to any part of the structure that has been completed.
Materials at the job site. This covers the cost of any covered loss of any materials stored at the job site awaiting installation .
Materials in transport to the site. This covers the cost of any covered loss of any materials that are being transported to the job.
Materials stored at a temporary site. This covers the cost of any covered loss for materials stored elsewhere temporarily awaiting delivery to the job.
What Types of Damage and Loss does Builder's Risk Insurance Cover?
A builder's risk policy will provide coverage for damage done to the insured structure from a wide variety of events. Damage from the following events will be covered by most policies:
Loss from fire
Loss from lightning
Loss from hail
Loss from theft
Loss from vandalism
Again, you should always review your policy. If you have any questions, contact your agent and have the policy's terms explained. As we said before, the time to read your policy is when you get it not when you have a claim.
WHAT IS NOT COVERED?
What Types of Losses are not Covered by Builder's Risk Insurance?
There are a few basic items that most builder's risk insurance policies do not cover. Knowing what is not covered is just as important as knowing what is covered. This list is obviously not exhaustive, but the most common things not covered are as follows:
Tools and Equipment
These need to be insured with an inland marine coverage. This is especially true for expensive equipment such as bulldozers, skip loaders, and others
Vehicles.
Vehicles are not covered, and you should have a separate commercial auto policy along with your general liability<
Employee Theft
While theft is covered, it only covers losses by third parties. If an employee runs off with a load of copper pipe, it will not be covered.
Loss from Earthquakes.
Earthquakes are usually listed as exceptions to
Loss from Flooding.
Flooding is generally not
Manmade Events.
Manmade events such as acts of terrorism, acts of war, and nuclear accidents are also excluded from
Faulty Workmanship
An important exclusion which excludes coverage for damage resulting from faulty design, planning, workmanship, and materials. These types of issues might be addressed by professional liability policy rather than a builder's risk insurance.
Injury to Employee
Injury to Employee. There is no coverage under this policy if one of your employees is injured on the job site. You need to have separate workers compensation insurance for your employees.
Again, if you have any questions about coverage you should always ask your agent. They can make sure you have what you need. It is also important that you know what is not covered so you plan accordingly.
OPTIONAL COVERAGES
What Coverages can I Add to My Builder's Risk Insurance Policy?
There are several options you can add to a basic builder's risk insurance policy. The agents at BuildersRisk.net are experts at finding you the coverages you need. You just need to be aware as an educated consumer of what questions to ask. It is also important to know what choices you have. Some of the coverages below can be added to a standard builder's risk insurance policy, however some might be included in your company's basic policy. Not all these coverages will be needed on every project. It is however important that you know your options. The additional coverages are as follows:
Flood Damage You can obtain coverage that will cover you in the event of a loss from a flood. This needs to be specifically addressed as no basic policies cover damages from floods.
Wind Damage. This type of coverage is almost always excluded, especially in coastal areas or places where wind damage is frequent. This type of coverage can be added to most builder's risk insurance policies for an additional cost. As a side note, most lenders will require you to have this coverage if you are in an area where wind damage is common.
Earthquake Damage If the project is in an area that is earthquake prone, coverage for this type of loss can be added.
Soft Costs. While all policies pay for direct losses, there are some other costs that are also unavoidable. These are called soft costs. Some examples of these are additional interest on construction loans, additional professional fees, and loss of business income. You should have a complete understanding of what will be covered under the terms of your policy.
Green Coverage. Coverage for additional cost incurred with all risk of direct physical loss caused by an insured peril and associated with construction of a green
Contract Penalties. Coverage for contractual penalties you may be liable to pay under the provisions of a written contract for late or non-completion of construction. Contract penalties are often the result of direct physical loss or damage to covered property from a covered cause of loss at the project
Change Orders. Additional limit of insurance to cover increases in construction cost, provided such increases are evidenced by signed change orders prior to
As you can see there are many options to chose from. You should always have a knowledgeable agent explain them to you.
DELAY IN PROJECT COMPLETION
We decided to make a separate section for delay in project completion because it is often overlooked, or you may not think this type of coverage is offered. When you have delay in the start or completing a construction, there will be increased costs. It is crucial to have completion coverage for large projects that have potential exposures of possible losses from claims of loss of revenue for delayed opening. It may also cover costs of project financing and extra expense/overhead costs from the delay.
This is typically written as part of a builder's risk policy. Delayed completion coverage insures against income loss or specified additional expenses that result from a delay in the completion of a construction project beyond the expected completion date as a result of covered property damage. Delayed completion coverage is sometimes referred to as delay in start-up, delayed opening, soft costs, or advance loss of profits coverage.
Typical policy forms require any delay in completion to be caused by direct physical loss or direct physical damage to the insured property. "Delay" may be defined as "the period between the scheduled date of completion, as stated in the declarations, and the actual date on which commercial operations or use and occupancy commenced or should have commenced." The covered period is the period during which the use of the property is impaired by a delay in start- up/completion due to loss or damage. This begins on the date on which business would have commenced, if not for the covered delay. The amount of coverage and coverage period should be set forth in the policy.
A few types of losses causing delay that usually not covered are:
Costs of redesigning, or correcting defects or faults
Not having sufficient funding to complete the project on schedule
Claims as result of fines, damages for breach of contract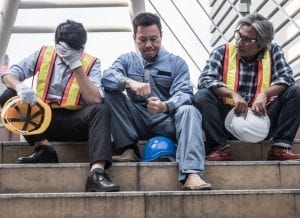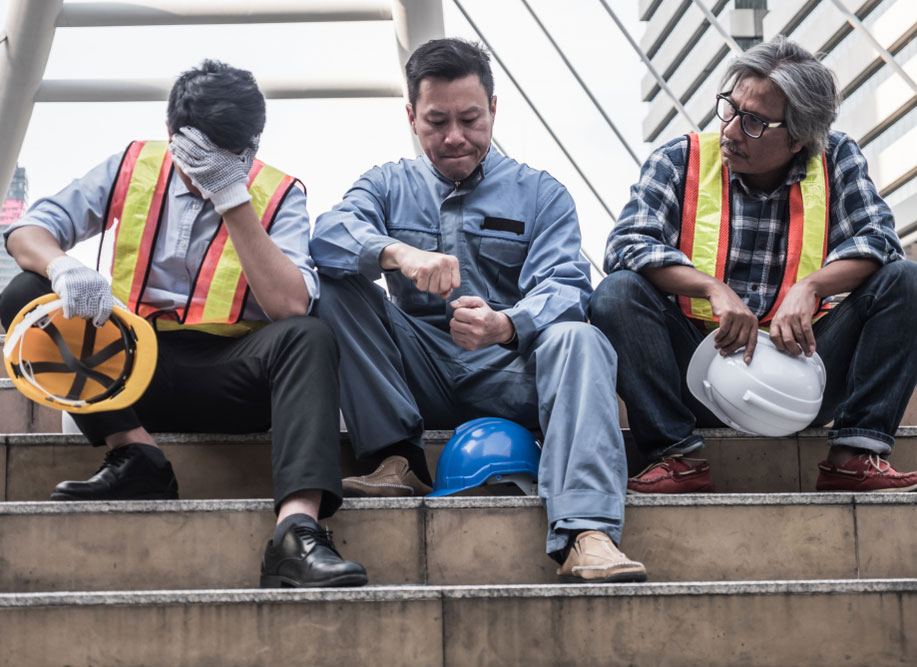 This coverage is important to have when warranted as the losses from delay can be significant and complex. Should you have questions about this important coverage or a loss for which you may want, please contact the experienced agents at BuildersRisk.net.
SUMMARY
A Few Quick "Need to Know's" to Summarize Builder's Risk Insurance
Policy must be purchased before construction begins. It is exceedingly difficult or almost impossible to get a policy when work has
Policies can be obtained for ground up new construction, additions, and
Read the policy upfront. Make sure you know what is or is not covered upfront not when you need to file a claim.
Decide who is going to get the policy, pay for the policy, and who is responsible for paying any deductibles.
Ask your agent questions to make sure you have the proper
Make an educated decision about purchasing optional
If you are in an area that is subject to extreme weather, look into coverage for weather related losses.
Use a knowledgeable agent that has experience. Remember your average local agent may only do one or two of these policies a
A contractor's "regular insurance" offers no coverage if building or materials are damaged.
Coverage ends when the building is completed or occupied, or at the end of the term you purchased. The appropriate property insurance must be purchased at this point to make sure any claims that occur will be
The premium for the policy is fully earned when it is
No coverage for professional
You need to ask for extension before policy term
While a builder's risk policy itself is simple to obtain, making sure the proper coverage, building under constructionamount of coverage needed for the project, and the policy terms you need are in place requires a complete understanding of the construction process. It also requires a knowledge of the associated risks which occur during the construction of many different types of structures and locations. Call
877-960-0221
to talk to one of our knowledgeable professionals to get the coverage right for you. You can also get a free online quote by c
licking here
. Learn what our thousands of customers already know:
BuildersRisk.net
offers the best policies at affordable prices with a hassle free binding process.
Give us a try today.
About Builders Risk.net
We have one simple goal at BuildersRisk.net and that is to provide expert advice to all our clients. We also offer first-class customer service along with some of the best rates in the insurance industry. We work with over 15 insurance carriers to search for the best coverage and we will also get you the best price available. We offer policies in all 50 states, allowing us to personalize each plan specifically to you, your business needs, and your location.
We guarantee your satisfaction while shopping with BuildersRisk.net. We only partner with"A" rated insurance companies that offer stability and quality policies. We also offer express services that can deliver policies in less than an hour.






HIGHLIGHTS OF BUILDERSRISK.NET SERVICES
Payment plans available with low down payments
Choose your policy term from 3, 6, or 12 months. Term can also be extended if needed.
Escrow payouts. If the project is being financed, we can issue a policy subject to be paid when project is funded, or purchase takes place.
We have over 20 years of industry experience. Let us put that experience to work for you. Put your mind at ease and get insured by the experts NOW! We will get you the lowest price with the best coverage.