PROTECTING PROJECTS: BUILDERS RISK INSURANCE
What is Builders Risk insurance?
Builders Risk Insurance is specially designed to protect buildings and structures that are being built or renovated. Not only does it cover the cost of construction additionally covers the equipment used at the project. Builders Risk Insurance can include protection for materials, equipment added to the property, such as elevators and HVAC systems, labor costs and expenses, as well as temporary structures such as scaffolding and even landscaping. 
Who needs Builders Risk insurance?
This depends on who will perform the construction. Will the owner be the GC (General Contractor), or will they hire a GC? These are the two most common situations. In both positions, the owner or the GC should obtain a Builders Risk Insurance. Where there is a lender, they will require coverage before the loan is funded. The coverage will name the lender as an additional insured in case of a loss.
Ground-up
New construction
Rehab
Remodeling of a building, either structural and/or cosmetic work.
What is covered by a Builders Risk Insurance?
In addition to the materials, a Builders Risk Insurance also helps to cover the following items: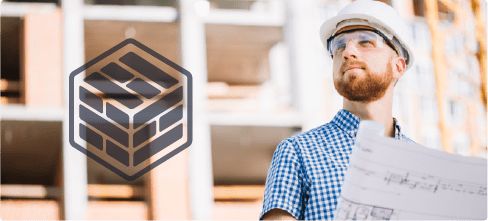 Our agents go shop A-rate insurance carriers to find you the best coverage at the lowest price.

We review the best options for your company and let you decide on a policy from 3+ options from different carriers.

Once you've picked your perfect policy, choose your payment plan to get started.

Receive your certificate quickly and your coverage officially begins.
How much does Builders Risk Insurance cost?
We work with the TOP 3 companies that represent 80% of the market for Course of Construction Insurance. Our alliance with these carriers guarantee better rates for your policy; However, on average, the Builders Risk Insurance policy cost ranges anywhere from 1% to 5% of the total construction cost.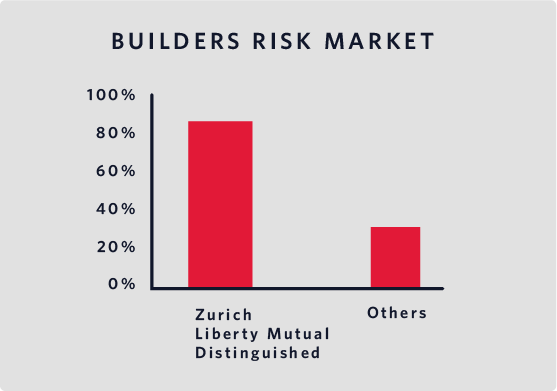 The exact cost depends on the following factors: