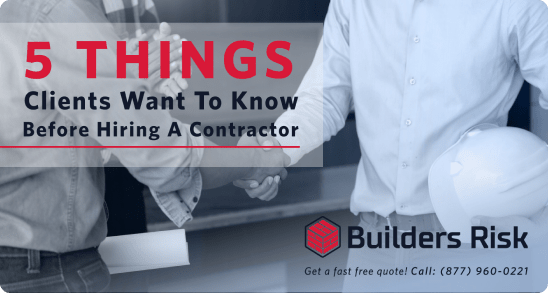 5 Things Clients Want To Know Before Hiring A Contractor
December 21, 2022
Builders Risk Insurance, also called course of construction insurance, is an important type of insurance you need if you are building a new structure or remodeling an existing structure. The beginning of this article assumes you know the basics of what a Builders risk policy covers. If you need a refresher or an introduction of the in and outs of these types of policies just keep reading.
For an excellent explanation of Builders Risk Insurance you can click HERE.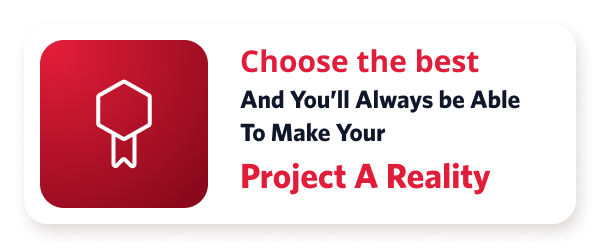 Many different insurance companies write Builders Risk insurance policies. You need to find the right company to get you the policy that suits your project the best. The best way to think about this is if you are going to buy a house if you have 5 kids you are not going to buy a one bedroom one bathroom house with no yard on a busy street. You look for a house with multiple bedrooms and bathrooms with a yard. You should use the same process when obtaining an affordable Builders Risk insurance policy.
Like restaurants, insurance companies sell similar products, but some do it better and are better for your specific project. Also, some offer specialized coverage that others do not offer. When choosing a low cost Builders Risk insurance policy you need to find a company that will satisfy your appetite.
These are the top six companies we sell at BuildersRisk.net.
1. Liberty Mutual Builders Risk Insurance
Whether you need a low cost builder risk insurance policy for a single project or have a number of projects Liberty Mutual offers Builders Risk insurance policies made just for you. Contractors and property owners have special risks while a project is under construction. Starting with foundations to roof decking every aspect of unfinished structures has its own risk. This includes materials and equipment stored at the site. You need flexible program structures and broad coverages for protection during long and complex construction projects.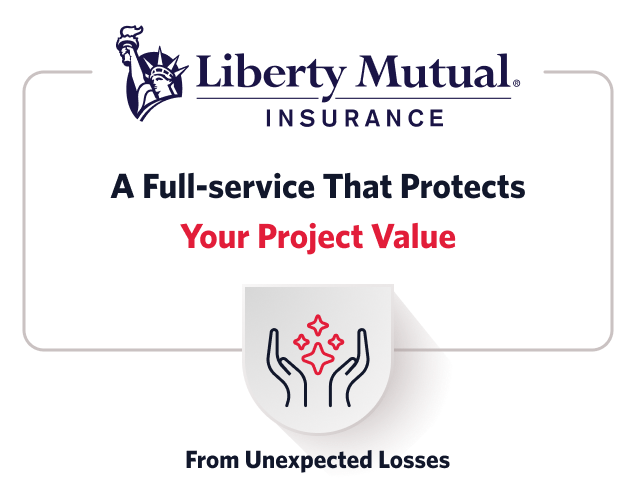 Low cost Builders Risk insurance solutions, offered by Liberty Mutual, take a flexible, full-service approach to projects under construction, helping to protect the value of your project from unexpected losses.
Whether you are a contractor with multiple ongoing jobs or a property owner that plans on remodeling or updating, our packages of Builders Risk solutions offer the broad protection you need as your projects nears completion over time.
Liberty Mutual can tailor solutions for an array of construction projects, from high-rise office buildings, multi unit habitational projects and more.
Premier Protector — Builders Risk Highlights Include:
Single project coverage: Projects greater than $50M in value
Master Builders Risk coverage: Dedicated per project limits for construction of all sizes with established terms and conditions
Flexible deductible options, as well as numerous extensions, included standard within the form to provide broad coverage for your project
Occupancy included and options available for hot testing and faulty workmanship coverage by endorsement
Tailored protection for your projects, from materials and labor costs to construction management fees, temporary structures, and landscaping materials
Wood Frame Specialization
If you have a wood frame project Liberty Mutual Builders Risk is the best option. They know wood-frame construction projects bring unique risks. Their Builders Risk insurance solutions offer the right protection for these projects.
More information about Liberty Mutual Builders Risk insurance policies can be found HERE.
2. USLI Builders Risk Insurance
USLI is owned by Warren Buffett's Berkshire Hathaway. USLI has the highest rating available to insurance companies by A.M. Best, the leading analyst of insurance companies. They offer admitted or non-admitted insurance policies in all 50 states and the District of Columbia. USLI offers excellent Builder Risk insurance policies for small to medium size projects. They offer excellent customer support. They offer well-designed products delivered with unparalleled speed and service.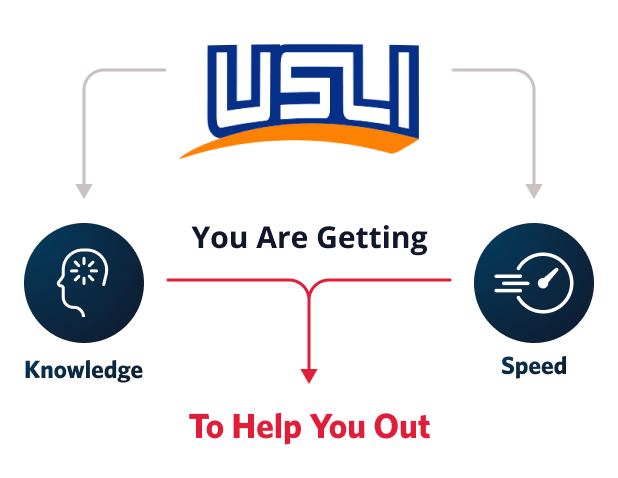 USLI is a leading issuer of cheap Builders Risk insurance policies.
Some of the reasons to do business with them are:
A.M. Best rated A++ carrier
Same day quotes
All inspections are done by and at the expense of the company
"All Risk" coverage including theft
Low minimum premium – $500 for 6 months or less and $750 for annual term for small projects
Replacement cost valuation as opposed to actual cash value in the event of a loss
More information about Cheap USLI Builders Risk insurance policies can be found HERE.
3. Distinguished Programs Builders Risk Insurance
The Distinguished Programs Builders Risk insurance is for property owners, contractors, and others responsible for insuring commercial and residential properties during construction. They have been in business for forty years. Distinguished has been helping meet the needs of specialized clients. Today, they are the leader in the market by using innovation to invest in product development, technology, and most importantly employing caring and knowledgeable people.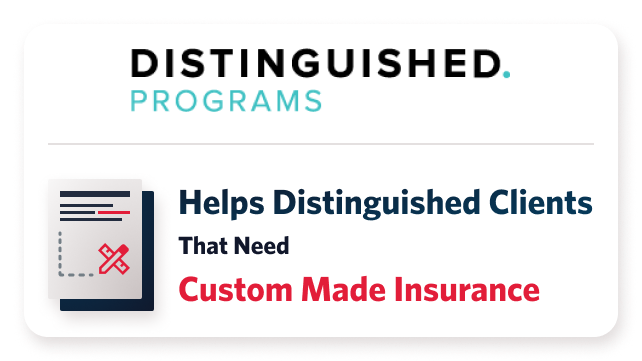 The Distinguished Builders Risk insurance program is designed for the following project types:
New Construction: Protects your property from the very beginning of mobilization
Remodeler's Risks: For both existing structures and improvements
Betterments Only: For condo owners or tenants that need coverage for improvements made in their unit
The most important advantages are:
Low minimum premiums
A.M. Best – A rated carrier
Backed by a specialized Builders Risk group, that delivers the highest level of expertise and service
One-step, easy online quotes and policy issuance
Superior claims service
More information about Low Cost Distinguished Programs Builders Risk insurance policies can be found HERE.
4. TAPCO Builders Risk Insurance
TAPCO Underwriters, Inc. / TAPCO Insurance Services is an Excess and Surplus Lines company specializing in the placement of Builders riskInsurance. They are dedicated to providing fast, accurate, and unparalleled service. This is made possible by the use of cutting-edge technology.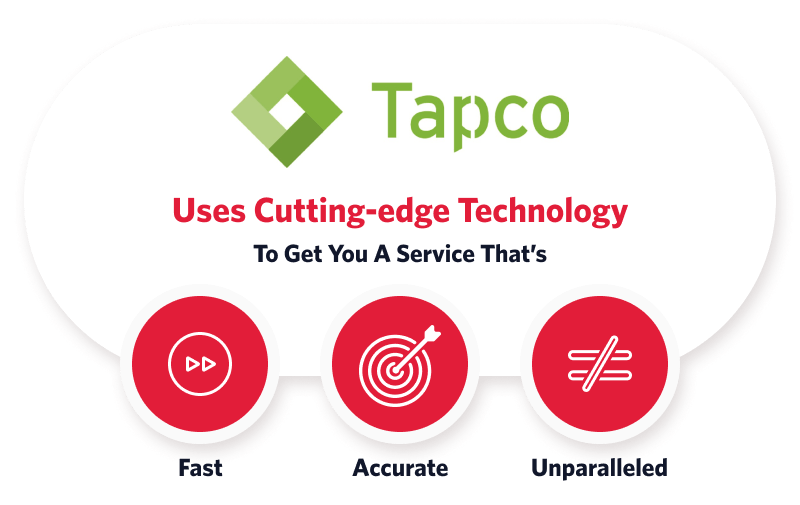 TAPCO is one of the largest writers of Builders Risk coverage, including coastal exposures. This program is available for Commercial and Residential properties.
Builders Risk Program:
Minimum premiums start at $200 for property
Minimum premiums start at $250 when including liability
Ground-up and renovation projects eligible
$5,000 premises theft coverage available
Commercial and Residential properties eligible
More information about Affordable TAPCO Builders Risk insurance policies can be found HERE.
5. Zurich Insurance
Zurich offers the best coverage Builders Risk insurance for mid-sized and large construction customers. With 25 years of experience as a construction industry insurer, they are one of the largest markets in the industry. As a rest their knowledgeable construction underwriting, Risk Engineering, and claims specialists understand the business and challenges builders face.
Commercial Builders Risk Insurance
Whether it is coverage for a building under construction, materials on site, materials in transit to the work location, or delay in completion, affordable Zurich Builders Risk insurance can provide coverage for both property owners and general contractors.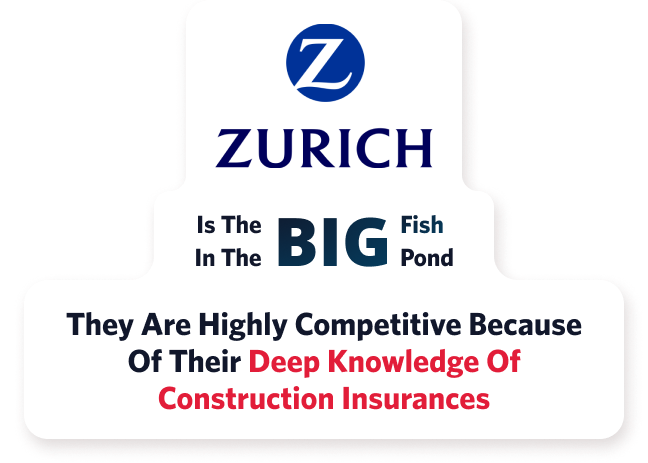 Coverage for mid size construction project
Zurich is a leading provider of Builders Risk coverage for mid-sized to large construction projects ranging in size from $50 million and greater in total construction values. They can add many additional coverage options you may need.
Residential Builders Risk Insurance
Zurich offers Residential Builders Risk insurance for new construction, remodeling, and installation projects. Policies can be issued in a few hours.
Policy options include the ability to insure one or more projects simultaneously, with continuous coverage when needed. These policies are flexible by offering Builders Risk coverage that automatically includes the option to increase limits and add additional coverage for other construction exposures during the policy term.
More information about the cost of Zurich Builders Risk insurance policies can be found HERE.
6. Lloyd's of London
What can you do when coverage needs fall outside of what a standard insurance carrier can offer? In most cases you need to go to the excess and surplus lines market. This is an important option because it provides a market for insurance covering hard-to-place risks not written by the admitted markets. As such, non-admitted carriers have the ability to accommodate a wide variety of risks. Lloyd's of London is known for being the place to go for these kinds of coverages. No matter what your type of project there is an excellent chance they will underwrite your project.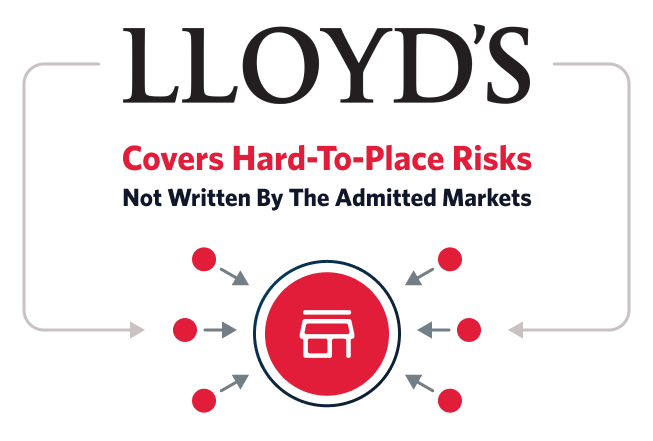 More information about the cost of Lloys's of London Risk insurance policies can be found HERE.
Why Choose BuildersRisk.Net?
If you have any more questions or want to get a policy give us a call at (877) 960-0221 or more information about Builders Risk Insurance Policies can be found HERE. We have 1 simple goal at BuildersRisk.net, to provide first-class customer service and the best rates to match.
We work with over 15 carriers to search for the best coverage and premiums across all 50 States
By covering all 50 states we know how to personalize each plan specifically to you, your business needs, and location. As you can see from our Builders Risk Insurance FAQ, we know how it works, and we can guide you with confidence.
If you want to learn more about Builders Risk Insurance just keep reading below.
All You Need To Know About Builders Risk Insurance
Builders risk insurance is one type of property insurance. It is something you never need unless you are a home builder, property developer or lender. But as a home owner or someone that is planning to hire a contractor to build your new home or remodel your existing home, a builders risk policy is something that you have to get familiar with.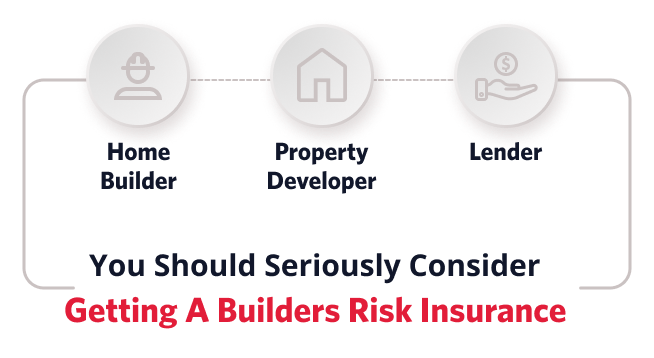 The highly specialized nature of Builder's risk policy means plenty of people have little to no idea of what it is. Homeowners planning to do remodeling or an addition on their home or contractors hired to do some remodeling or get involved in a home building project should have builders risk insurance as the first item on their checklist. It is important to remember in most instances your homeowners' policy will not cover any claims during the construction process at home.
If builders risk insurance is unfamiliar to you, keep reading, because below are the things you need to know about this type of insurance.
Who Should Get Builders Risk Insurance?
Owners
Builders / General Contractors
Lending Institution
Development Companies
Investment Companies
Anyone that has an insurable interest on the property or someone that will suffer financial loss if a damage or certain type of loss occurs to the covered property
What Type of Properties Are Eligible?
Residential and Commercial Buildings, any type of structure that is being built can be protected by builders risk insurance
What Type of Projects Need Builders Risk Insurance?
New Construction—Building from the ground up.
Remodel—Remodeling of interior finishes, exterior painting, replacement of interior fixtures, cabinets, flooring, roof replacement, first floor additions and all non-structural changes such as HVAC, plumbing and electrical.
Restructuring—Repair, replace, remove load bearing walls, adding additional stories, adding stairways or elevators, and foundation work.
Installation—It provides coverage for contractors' property or property of others within the custody or care of the contractor that is awaiting installation. Examples are installation of solar panels, sewer lines, materials, and equipment stored on the job site.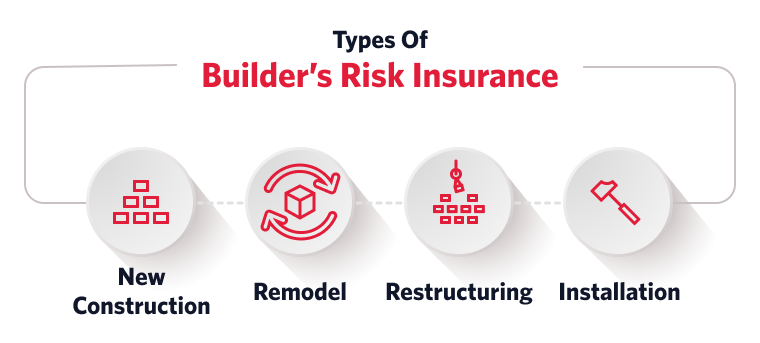 Coverage
What is covered by an affordable builders risk insurance policy?
The cost of renovation or improvements. This includes labor and building material's replacement cost.
Existing Buildings or Structure Amount—This is usually in Actual Cash Value, which is the replacement cost minus the depreciation cost of the existing structure. You can obtain policies that are replacement cost. These policies generally are more expensive
Property owned by contractors, subcontractors, sub-subcontractors, and suppliers.
Additional Coverage
Certain projects may benefit from additional coverage. Talk to the expert agents at BuildersRisk.Net if you need additional coverage.
Back-up or overflow of sewer, drains, or sumps—coverage from water that backed-up or overflowed from a sewer, drain or sump.
Debris Removal—coverage to remove debris and clean up the site of covered property after a covered cause of loss.
Fire Department Service Charge—fire department service charges resulting from the fire department being called to save or protect covered property from a covered cause loss.
Temporary structures—scaffolding, construction forms and temporary structures while at the covered location. It will also cover the re-erection of scaffolding that resulted in a covered loss.
Pollution clean up and removal—expenses to extract pollutants from land or water if the pollutant is caused by covered by a covered cause of loss during policy period.
Property at a temporary storage location—property temporarily at other premises if the property has been designated to be installed at covered location.
Property in transit—in transit except imports or exports while ocean marine coverage applies.
Optional Coverage
There are also optional coverage available like business income, extra expense, earthquake, flood, expediting costs, soft costs like consultant fees, legal and accounting fees, license and permit fees, and Better Green Endorsement. This optional and proprietary coverage provides coverage for additional costs and expenses associated with the construction of a new Green Building, which uses processes that are environmentally responsible and resource-efficient models of construction, renovation, operation, maintenance, and demolition.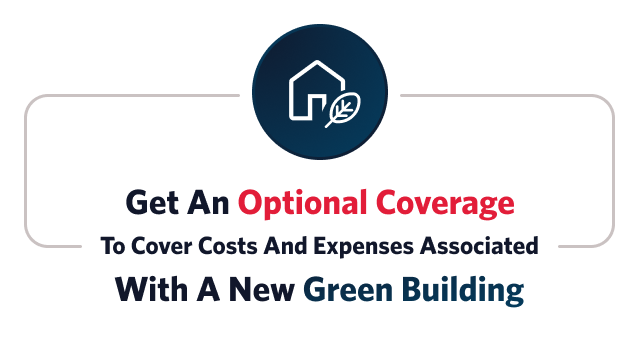 Coverage includes air quality management, debris recycling, re-certification fees and more under a single aggregate limit. Talk to BuildersRisk.net agents to discuss adding these coverages.
What are the requirements?
Builders have to have at least 2 years of construction or home building experience for the lowest rates. Builders with no history of loss in the past five years is a big plus.
Name insured should have an insurable interest with the property being covered. Insurable interest means the person will have to suffer financial loss in case the building or structure being insured is damaged.
The construction or renovation should be either new with a future start date or a project that has already started but is less than 30% complete.
Provide the basic information of the project like location, completed total square feet, construction type, number of stories, expected start and completion date, name and address of the builder, project cost, etc.
How long can I be covered for?
The following policy terms can be offered:
6-month policy
9-month policy
1-year policy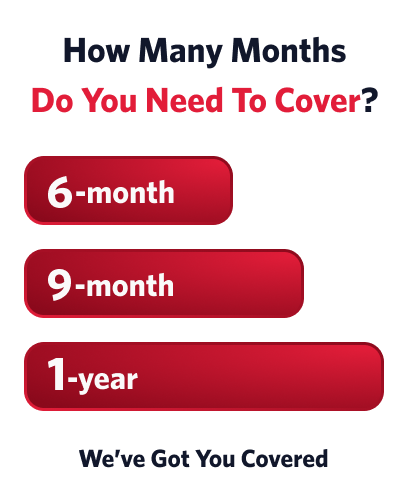 Until a set policy expiration date or after the following events occur:
Insured no longer have financial interest on the property
The insured building is accepted as complete by the purchaser
The insured building is abandoned with no intention of completing the project
The insured building is put to its intended use (example building is already occupied, leased or rented to others)
These policies are generally referred to as 1 shot policies, so if you get a 9-month policy, and you finish in 7 months, there is no refund of premium. It is essential to have an exact estimate of the time it will take to complete the project. The policies can be extended, but it is always best to have an exact estimate at the get go.

Written by:
Tom Hester
Tom has worked in the insurance industry since 2005, where he has become a source of knowledge. He's gained a reputation as a writer. He has published a series of ebooks about insurance, like "A complete guide for Contractors Insurance and Handyman Insurance" and "Understanding Builders Risk Insurance."