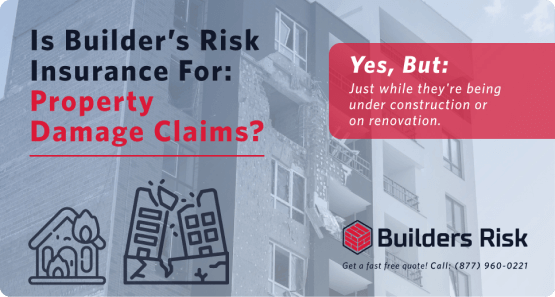 Is Builder's Risk Insurance For Property Damage Claims?
September 28, 2020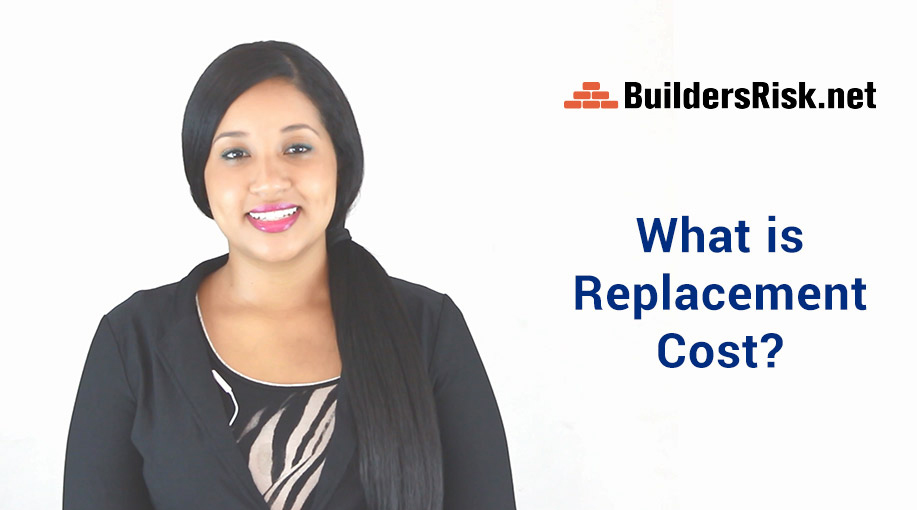 What is Replacement Cost?
October 1, 2021
Builder's Risk Insurance, also called course of construction insurance, is an important type of insurance you need if you are building a new structure or remodeling an existing structure. This article assumes you know the basics of what a Builder's risk policy covers.
If you need a refresher Builder's Risk Insurance you can click HERE.
Many different insurance companies write Builder's Risk insurance policies. You need to find the right company to get you the policy that suits your project the best. The best way to conceptualize this is to think about restaurants. They all serve food that will fill you up. You would, however, not pick an Italian restaurant if you wanted egg foo young. The same goes for Builder's Risk insurance.
All the companies sell similar products, but some do it better and are better for your specific project. Also, some offer specialized coverage that others do not offer. When choosing a Builder's Risk insurance you need to find a company that will satisfy your appetite.
These are the top five companies we sell at BuildersRisk.net.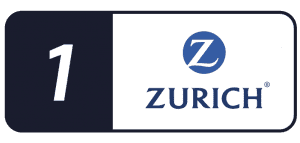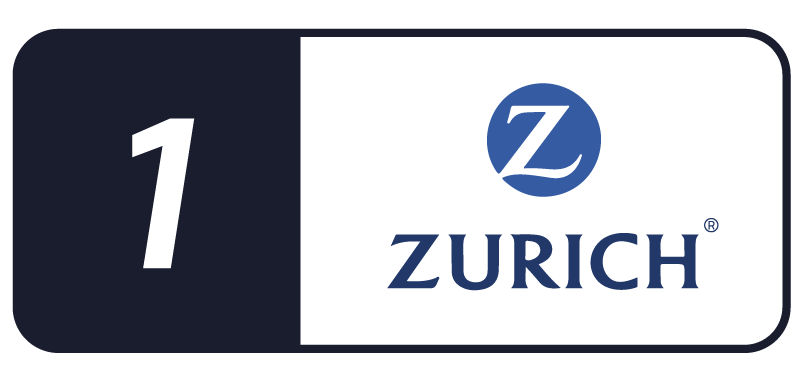 1. Zurich Insurance
Zurich customizes Builder's Risk insurance to meet the needs of mid-sized and large construction customers. They are backed by 25 years of experience as a leading construction industry insurer. Their team of construction underwriting, Risk Engineering, and claims specialists understand the business from the ground up.
Zurich tailors Builder's Risk coverage to the needs of a wide range of mid-sized and large construction customers.
Commercial Builder's Risk Insurance
Whether it is coverage for a building under construction, materials on site, materials in transit to the work location, or delay in completion, affordable Zurich Builder's Risk insurance can provide coverage for both property owners and general contractors.


Zurich is a leading provider of Builder's Risk coverage for mid-sized to large construction projects ranging in size from $50 million and greater in total construction values. They can add many additional coverage options you may need.
Residential Builder's Risk Insurance
Zurich offers Residential Builder's Risk insurance for new construction, remodeling, and installation projects. Policies can be issued in a few hours.
Policy options include the ability to insure one or more projects simultaneously, with continuous coverage when needed. These policies are flexible by offering Builder's Risk coverage that automatically includes the option to increase limits and add additional coverage for other construction exposures during the policy term.
More information about the cost of Zurich Builder's Risk insurance policies can be found HERE.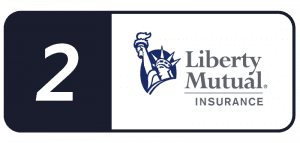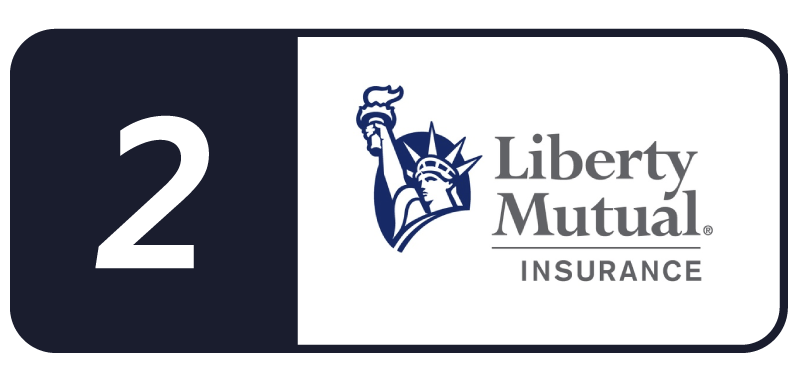 2. Liberty Mutual Builder's Risk Insurance
Liberty Mutual offers Builder's Risk insurance policies for a single project or a diverse portfolio. Contractors and property owners face unique risks while a project is under construction, from foundations to scaffolding every aspect of unfinished structures can present risk-management challenges. Contractors need flexible program structures and broad coverages for protection during long and complex construction projects.
Builder's Risk insurance solutions, offered by Liberty Mutual, take a flexible, full-service approach to projects under construction, helping to protect the value of your project from unexpected losses.
Whether you're a contractor with multiple concurrent jobs or a property owner with capital improvements on the horizon, our suite of Builder's Risk solutions offers the broad protection you need as your projects change over time.
Liberty Mutual can tailor solutions for an array of onshore construction projects, from high-rise office buildings and healthcare facilities to dams and bridges.
Premier Protector — Builder's Risk Highlights Include:
Single project coverage: Projects greater than $50M in value
Master Builder's Risk coverage: Dedicated per project limits for construction of all sizes with established terms and conditions
Flexible deductible options, as well as numerous extensions, included standard within the form to provide broad coverage for your project
Occupancy included and options available for hot testing and faulty workmanship coverage by endorsement
Tailored protection for your projects, from materials and labor costs to construction management fees, temporary structures, and landscaping materials
Wood Frame Specialization
If you have a wood frame project Liberty Mutual Builder's Risk is the go-to carrier. They know wood-frame construction projects bring unique risks. Their Builder's Risk insurance solutions offer the right protection for these projects.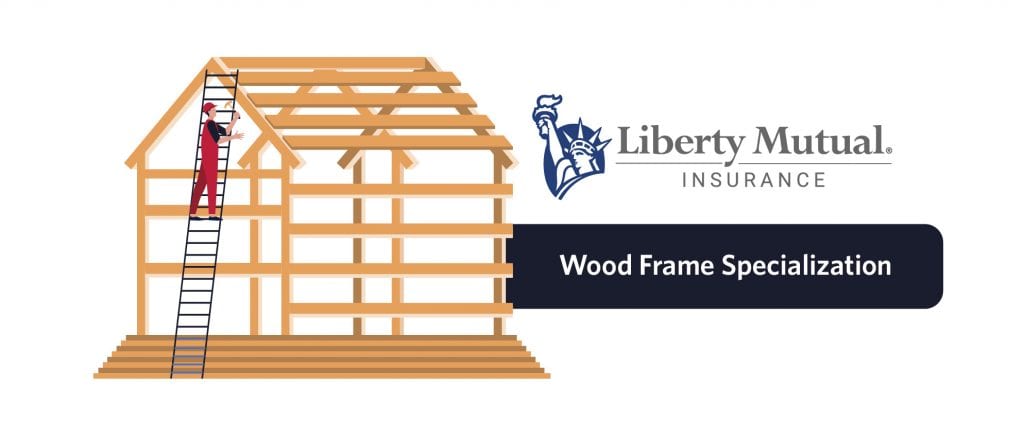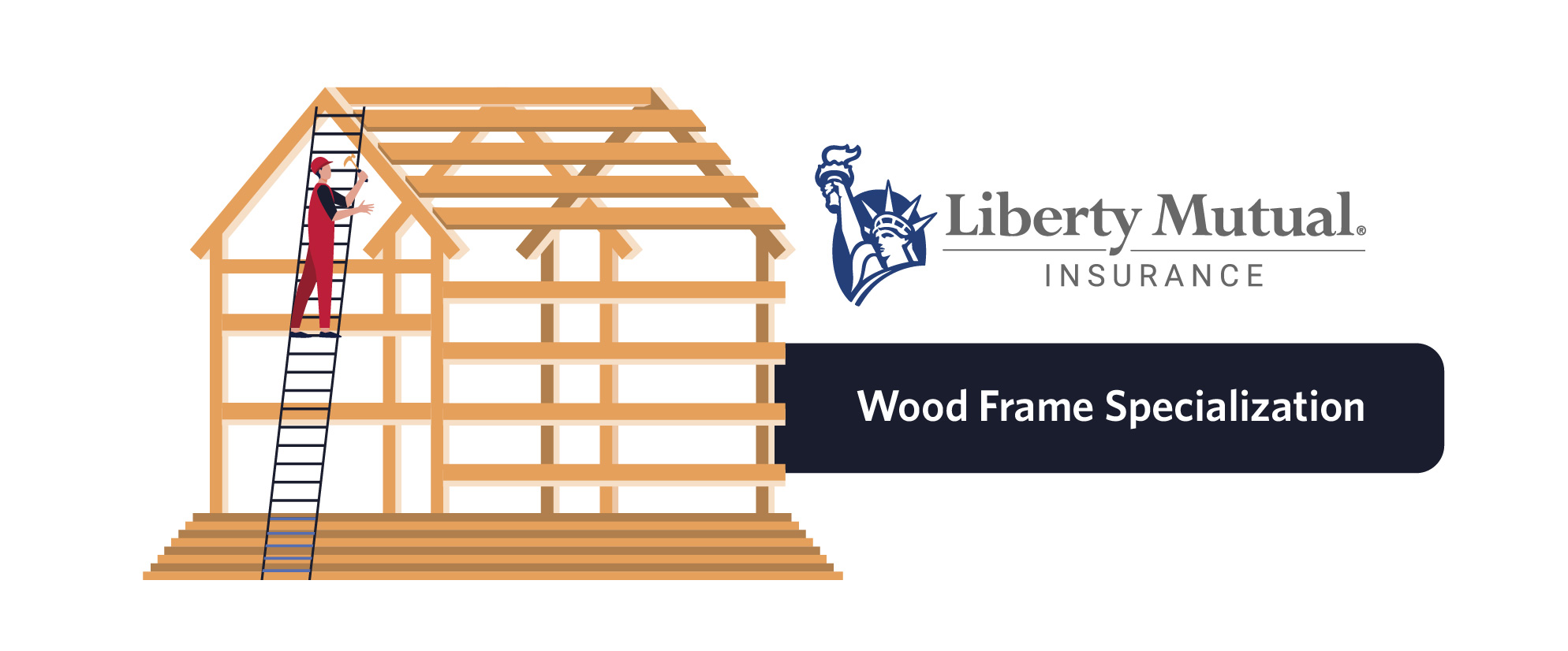 More information about Liberty Mutual Builder's Risk insurance policies can be found HERE.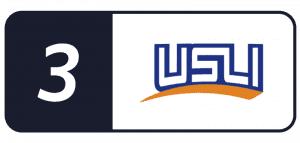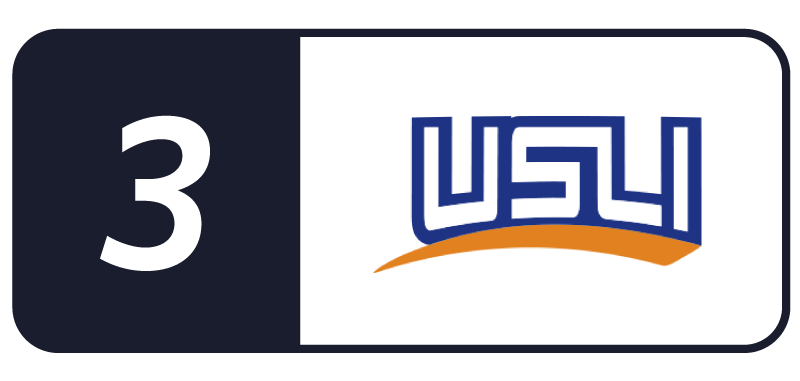 3. USLI Builder's Risk Insurance
USLI is a proud member of Berkshire Hathaway. USLI is rated A++, the highest rating available to any insurance entity by A.M. Best, the premier analyst of insurance companies. They offer admitted or non-admitted insurance policies in all 50 states and the District of Columbia. USLI aspires to be the very best insurance company for underwriting insurance for small businesses along with a select group of specialty products. They are committed to making a difference to our customers through well-designed products delivered with unparalleled speed, service, and support.
USLI is a leading issuer of cheap Builder's Risk insurance policies.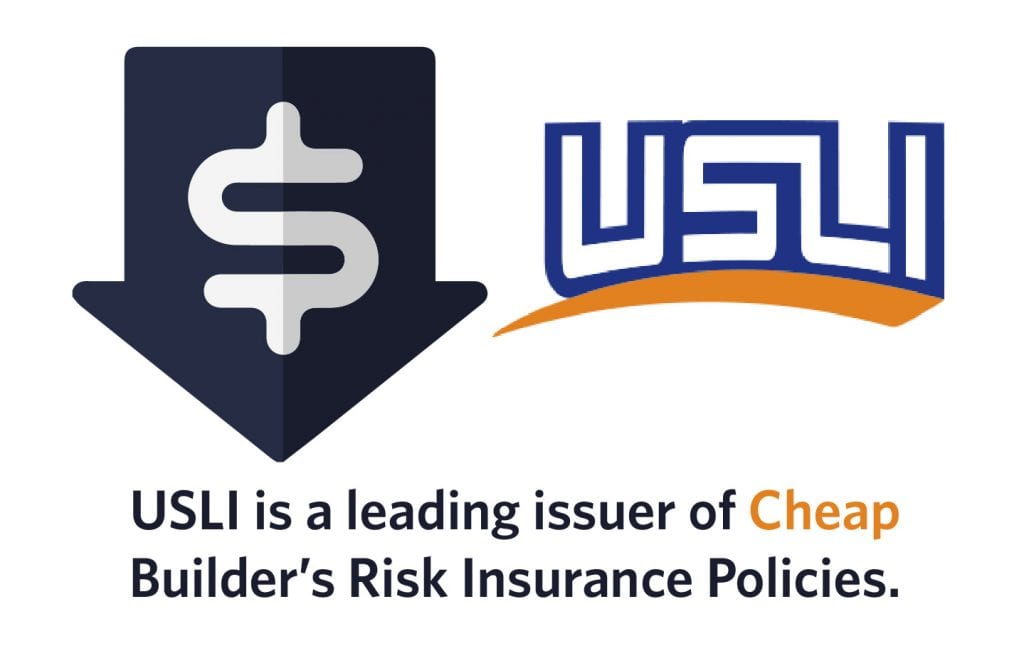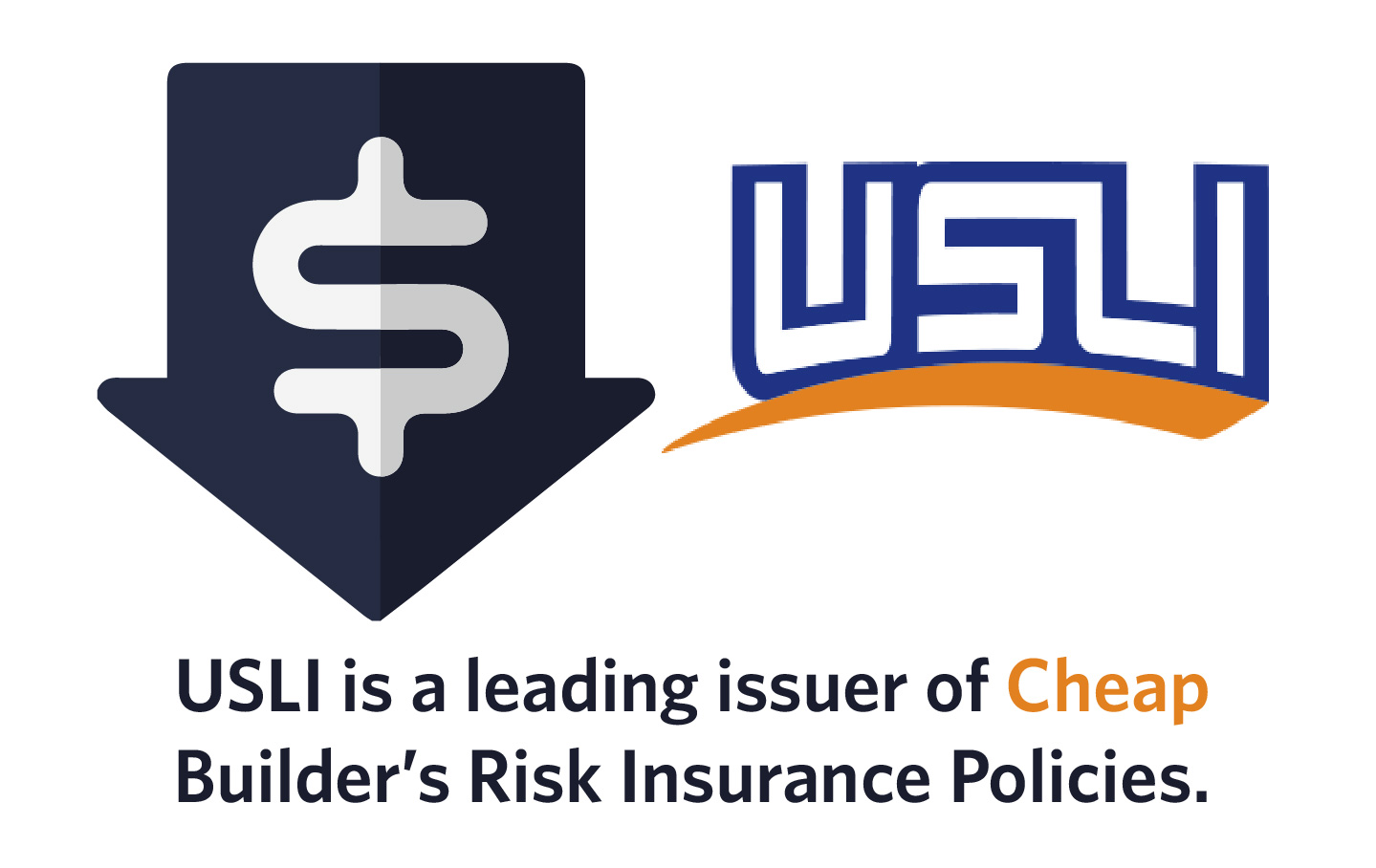 Some of the reasons to do business with them are:
A.M. Best rated A++ carrier
Quick quote turnaround
All inspections are done by and at the expense of the company
"All Risk" coverage including theft
Low minimum premium – $500 for 6 months or less and $750 for annual term
Replacement cost valuation
Superior policy issuance
More information about Cheap USLI Builder's Risk insurance policies can be found HERE.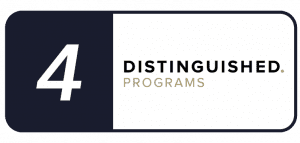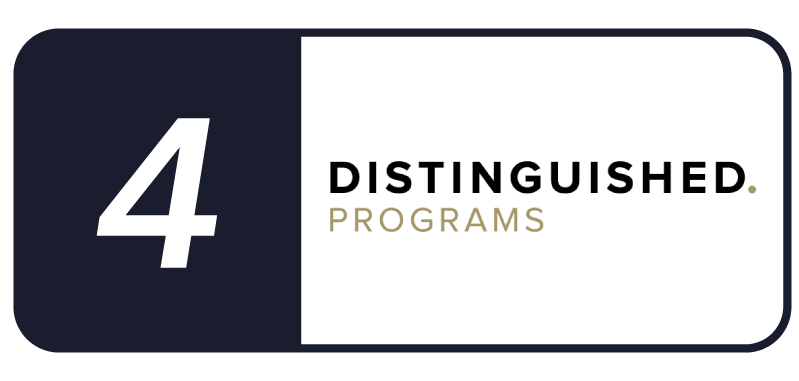 4. Distinguished Programs Builder's Risk Insurance
The Distinguished Programs Builder's Risk insurance is for property owners, contractors, and others responsible for insuring commercial and residential properties during construction. For almost four decades, Distinguished has been helping meet the needs of specialized clients. Today, they are continuing to set a precedent for other insurance companies by using innovation to invest in product development, technology, and most importantly: people.

The Distinguished Builder's Risk insurance program is designed for the following project types:
New Construction: Protects your property when building from the ground up
Remodeler's Risks: For both existing structures and improvements
Betterments Only: For condo owners or tenants that need coverage for improvements made in their unit
The most important advantages are:
Low minimum premiums
A.M. Best – A rated carrier
Backed by a specialized Builder's Risk group, delivering the highest level of expertise and service
One-step, easy online quotes and policy issuance
Superior claims service
More information about Low Cost Distinguished Programs Builder's Risk insurance policies can be found HERE.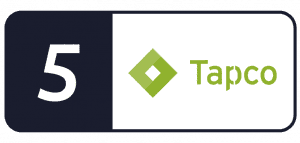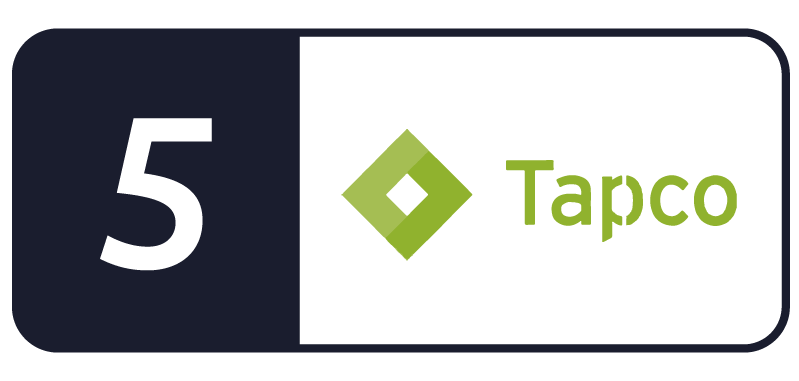 5. TAPCO Builder's Risk Insurance
TAPCO Underwriters, Inc. / TAPCO Insurance Services is an Excess and Surplus Lines MGA specializing in the placement of Commercial Insurance. They are dedicated to providing fast, accurate, and unparalleled service made possible by the use of cutting-edge technology.
Hard-To-Place Builder's Risk Insurance Coverage is easy to find with TAPCO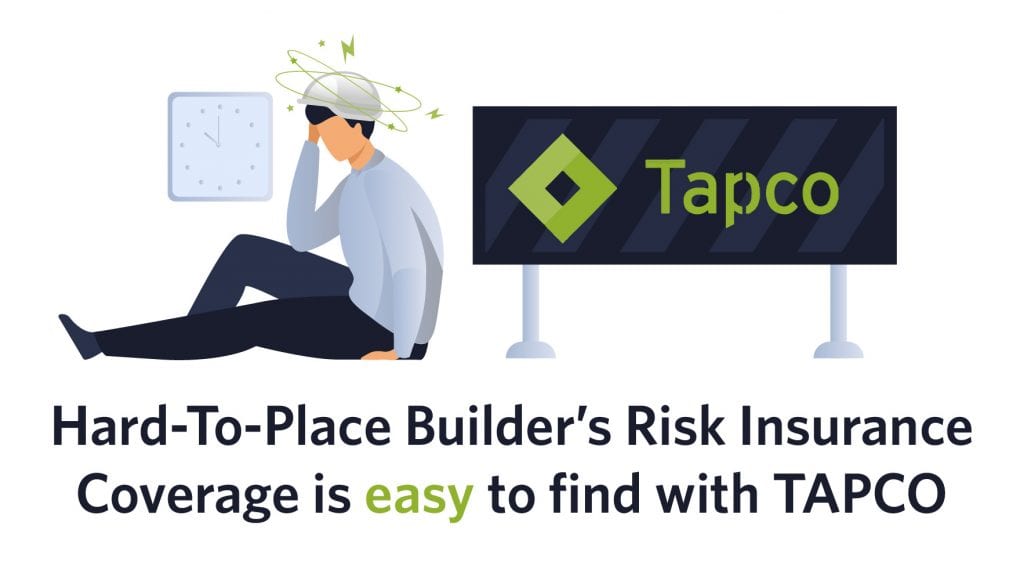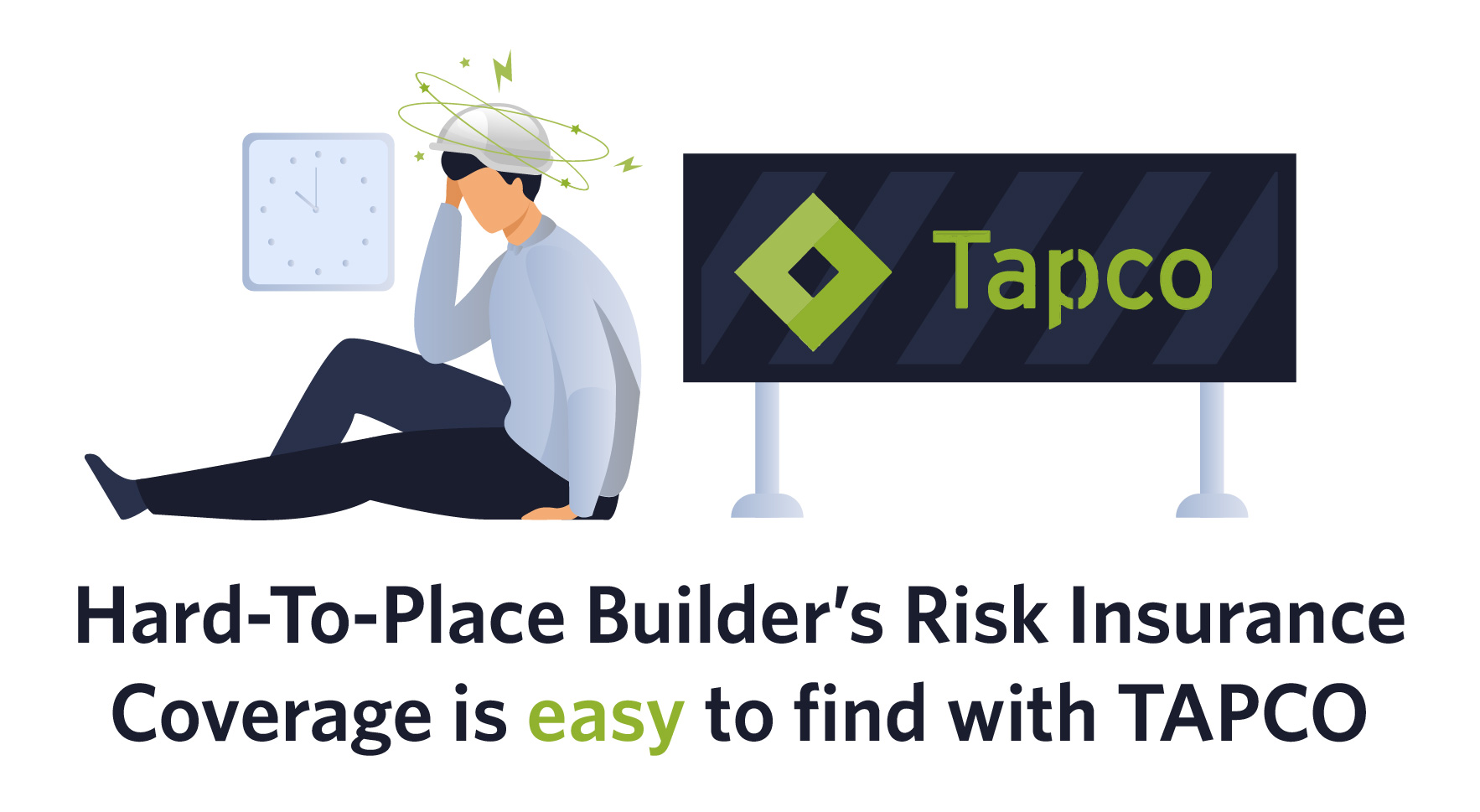 TAPCO is one of the largest writers of Builder's Risk coverage, including coastal exposures. This program is available for Commercial and Residential properties.
Builder's Risk Program
Minimum premiums start at $200 for property
Minimum premiums start at $250 when including liability
Ground-up and renovation projects eligible
$5,000 premises theft coverage available
Commercial and Residential properties eligible
More information about Affordable TAPCO Builder's Risk insurance policies can be found HERE.
---

If you have any more questions or want to get a policy give us a call at 877-960-0221 or more information about Builder's Risk Insurance Policies can be found HERE. We have 1 simple goal at BuildersRisk.net, to provide first-class customer service and the best rates to match.
We work with over 15 carriers to search for the best coverage and premiums across all 50 states in America.
By covering all 50 states we know how to personalize each plan specifically to you, your business needs, and location. As you can see from our Builder's Risk Insurance FAQ, we know how it works, and we can guide you with confidence.
Written by:
John Brown
John has more than 25 years of experience in the insurance industry. He grew from a star insurance producer to owning one of the largest agencies in the country; he's a reference regarding contractor's insurance, commercial insurance, and builders' risk insurance.