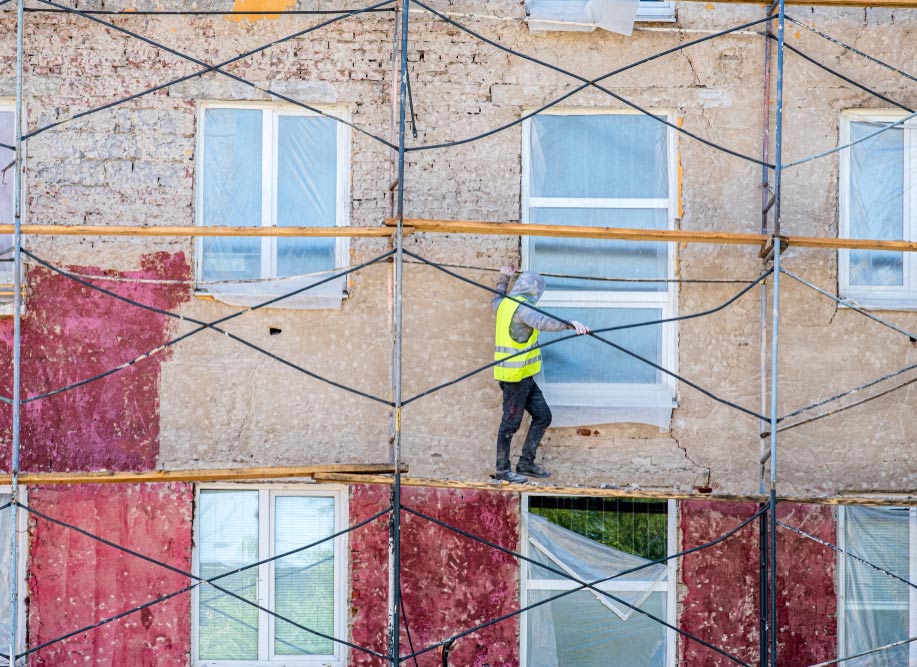 Builder's Risk Insurance vs Homeowner's Insurance
November 30, 2021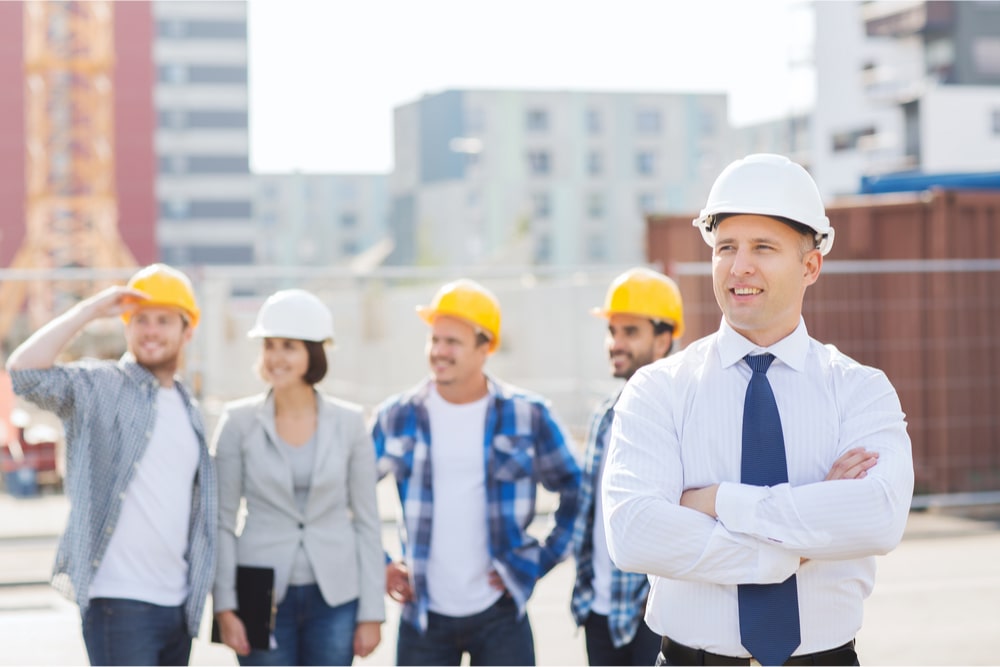 Risks You're Taking By Operating Without Builder's Risk Insurance
December 9, 2021
Is Builder's Risk Insurance Necessary for Roofers?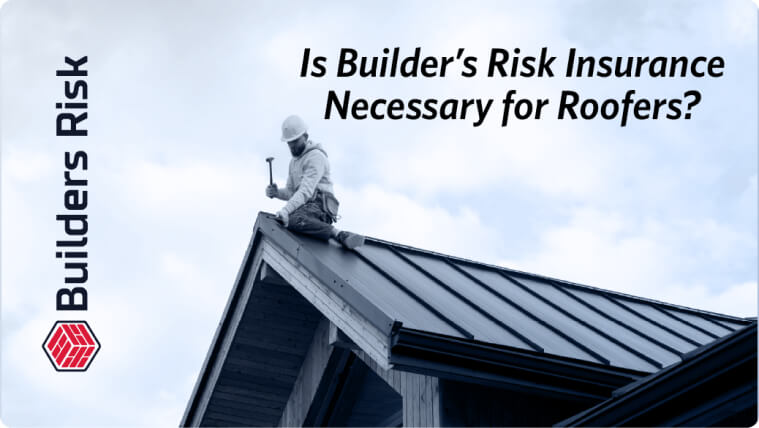 Is Builder's Risk Insurance necessary for roofers? Or does the insurance coverage only apply to general contractors, electricians, painters, or plumbers? In the construction industry where risks are inevitable, falls from roofing projects account for 1/3 of all construction fatalities.
So, whether you are just starting, or you have an ongoing roofing project, insurance coverage is always necessary to help ease financial burdens that come as a result of unexpected accidents.
But, why exactly do roofers need to have Builder's Risk Insurance? And is Roofing Insurance not enough?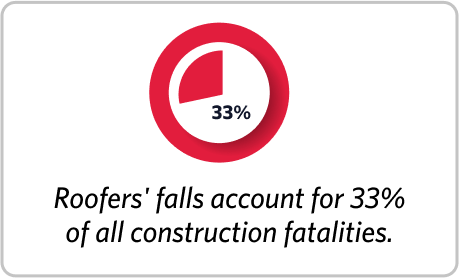 As a roofing contractor, it's easy for you to look the other way and assume Roofing Contractor Insurance coverage is enough to protect your business.
This guide will discuss why you need Builder's Risk Insurance and why it is a worthwhile investment.
Builder's Risk or Roofer Insurance?
Roofing Contractor Insurance coverage is a must-have for roofers if you want to win contracts from clients. The coverage helps protect your business from third-party injuries and property damage caused during your roofing project. That said, it doesn't protect your equipment and construction materials used during your project. This is where Builder's Risk Insurance will help you fill in the gap.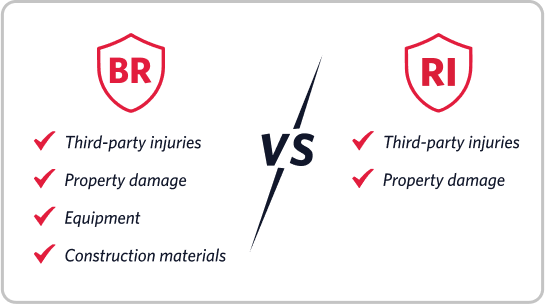 What is Builder's Risk Insurance?
Builder's Risk Insurance, also known as course of construction insurance, insures buildings and structures undergoing construction or renovation. The Insurance covers the following:
Lost or stolen equipment, both onsite or in transit
Damage to buildings or structures under construction
Temporary structures such as scaffolding and fencing
Labor costs
Why Roofers Need Builder's Risk Insurance
Your Roofer's Insurance coverage might be great for protecting your business against claims from third parties, but it has its limitations.
For example, let's say you are working on a roofing project, and unfortunately, your materials get stolen. Without Builder's Risk Insurance, you or your business would be forced to step up and replace the stolen equipment.
Sometimes financial losses due to risks can be huge, and if you are carrying the burden alone, it could lead your business to bankruptcy. With Builder's Risk Insurance for roofers, you could avoid all that and help your business not only survive, but thrive.
What else is there to know about Builder's Risk Insurance for Roofers?
It is important to know that some costs, such as architect fees and other legal costs are not covered under your Builder's Risk coverage. However, you can talk with your insurance agent and add these things to your policy. Additionally, Builder's Risk policy does not cover risks such as the wear and tear of your working equipment or property loss due to an employees' crimes.
Get Expert Help
As a roofer, you face many risks throughout the course of construction. While some risks are covered with your Roofer's Insurance policy, coverage gaps still need to be filled. Builder's Risk Insurance for roofers is a great way to start. We are here to help. For more information about Builder's Risk Insurance for roofers, give us a call at (855) 938 6095.
Written by:
John Brown
John has more than 25 years of experience in the insurance industry. He grew from a star insurance producer to owning one of the largest agencies in the country; he's a reference regarding contractor's insurance, commercial insurance, and builders' risk insurance.