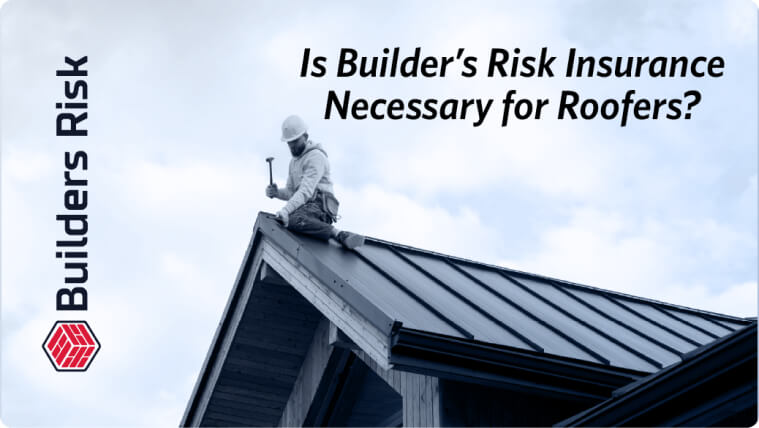 Is Builder's Risk Insurance Necessary for Roofers?
December 1, 2021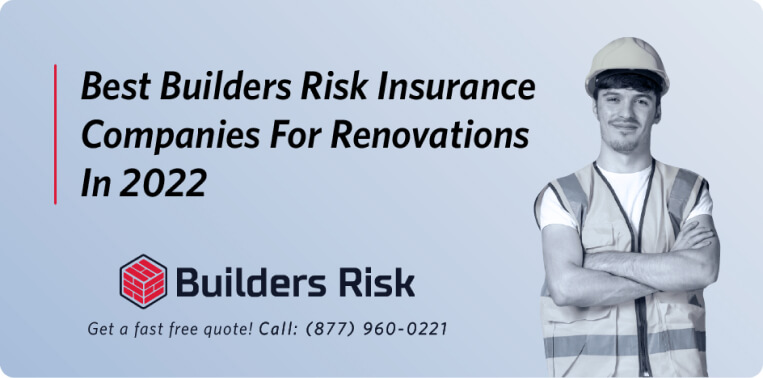 Best Builders Risk Insurance Companies For Renovations In 2023
February 9, 2022
Having Builder's Risk Insurance can shield your business from monetary losses that could push you off-track in this hugely competitive industry. As a construction company owner, you work hard to build your reputation and secure potential projects.
But, often a lack of awareness of the huge benefits that insurance brings could mean you are missing out. Let's take a look at the risks you are facing by not having a Builder's Risk insurance policy.
General risks you may confront
Property replacement insurance and contamination clean-up coverage will help you confront a number of potential stumbling blocks during the construction phase. These could include:
Design risks such as errors and omissions.
Environmental risks
Organizational risks
Poor project management
Unmet deadlines
Cost overruns
Theft and lack of Builder's Risk Insurance
A course of construction insurance gives you cover against theft and vandalism. Your construction business relies on heavy machinery and the availability of building materials. If your materials don't get delivered on time, or get stolen, this could set your project back – both timewise and financially.
Protection of your tools and materials on the building site can be a tough nut to crack, so Builder's Risk Insurance is a policy that could save you from financial losses.
Extreme weather events
As you'll be aware, the construction business can be adversely affected by weather such as heavy rain, snow or lightning strikes. If your project suffers from such a disaster, you may incur heavy losses through loss of materials or not being able to complete certain stages of your project on time. A course of construction insurance can help you effectively manage these risks.
On-site accidents
It doesn't matter how hard you try to follow safety guidelines; construction sites can be potentially hazardous places. A construction site is a busy area as clients and third parties frequently visit the site to take a look at ow work is moving alone. Usually, they are not familiar with standard safety protocols and this can mean injury or health risks.
Even the most safety conscious of construction workers can also suffer from on-the-job injuries and they could file a lawsuit against your company. A course of construction insurance will help protect you both legally and financially during these situations.
Missed deadlines
As a contractor, you remain under pressure to meet deadlines. But deadlines can often be missed due to damage to the project in the wake of extreme weather or any other number of reasons. In an article published in the International Journal of Advanced Robotic Systems, it was reported that 50% of the site work missed weekly planned deadlines.
Missed deadlines may land you in legal troubles and hefty legal fees if a client decides to sue you for compensation of damages. Without Builder's Risk Insurance you would have to incur the costs of any legal action yourself.
Contamination issues
No one intends for accidents such as these to happen, but from time to time they do.  In the event of accidental contamination from using toxic materials on your worksite, your client or a third party may take legal action. Property replacement insurance and contamination clean-up coverage will take care of any costs involved in this event.
Get your Builder's Risk Insurance now!
If you want to get a quote for Builder's Risk Insurance cover in the best rates, feel free to contact us at (877) 960 – 0221 where we can talk you through everything step by step.
Written by:
John Brown
John has more than 25 years of experience in the insurance industry. He grew from a star insurance producer to owning one of the largest agencies in the country; he's a reference regarding contractor's insurance, commercial insurance, and builders' risk insurance.