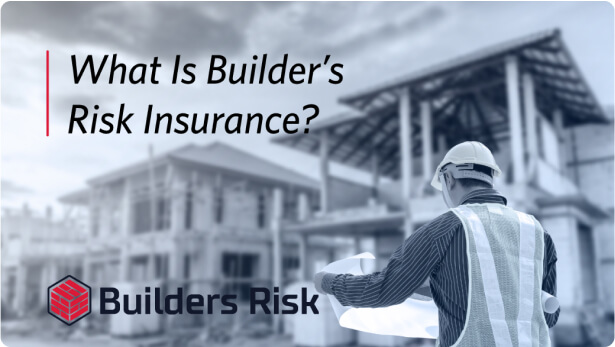 What is Builders Risk Insurance?
October 1, 2021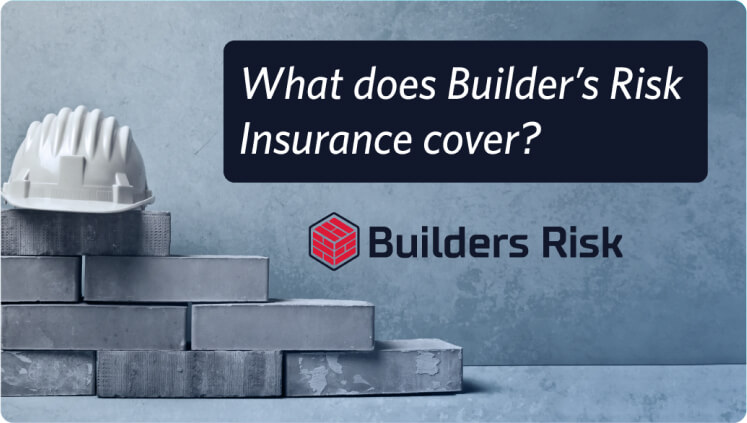 What does Builder's Risk Insurance cover?
October 4, 2021
7 Pitfalls to Avoid When Purchasing Builder's Risk Insurance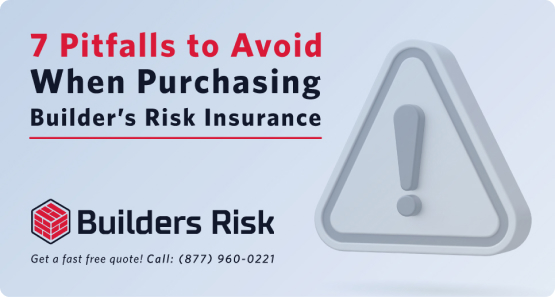 When it comes to construction projects, Builder's Risk Insurance is one of the most important pieces of the puzzle that often goes overlooked. Builder's Risk insurance covers property in the course of construction. This policy protects materials and fixtures while construction is taking place.

It even covers them while in transit and/or at a temporary location. Contractor tools are usually not covered under this policy unless indicated. The responsibility to get this coverage should be assigned to the property owner, developer or contractor depending on contract stipulations.
If you have any doubts or need some answers? Call an Expert.
Here Are 7 Important Points To Consider When Searching For A Builder's Risk Policy
1) Policy Period
Builder's risk insurance is usually a "one shot" policy meaning there are no refunds if you cancel early. There are 3 month, 6 month, 9 month and 12 month policies which can also be renewed if the project goes longer.
2) Starting On Time
It is important that your project starts within 30 days of the policy effective date. If the project is more than 20% completed when seeking coverage, it can be difficult to acquire builder's risk insurance.

3) Insuring To Replacement Cost
It is vital that your project be insured to the finished building value. If it is not and there is a claim, you will be subject to a co-insurance penalty. This can be a devastating financial loss and should be considered when determining how much insurance you are going to purchase.

4) Soft Costs
You have to buy an endorsement to cover soft costs which might include but are not limited to: attorney fees, real estate marketing, architecture plans, etc.

5) Change Of Plans Coverage
This covers additional costs to rebuild your project a different way than originally planned due to unforeseen circumstances like design changes or drawing errors, which could result in disputes and legal battles.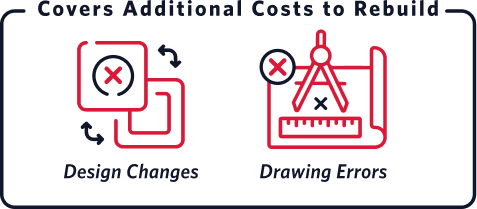 6) Replacement Cost Coverage Versus Actual Cash Value
If your project is a rehab, many policies will cover the existing shell to Actual Cash Value which accounts for depreciation and the renovations at replacement cost. It is always best to purchase a replacement cost policy that does not deduct depreciation but pays to replace new.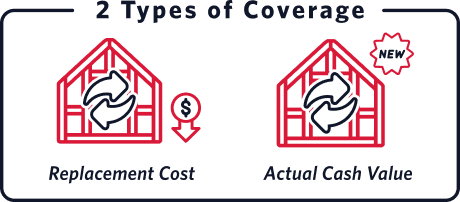 7) Liability Coverage
Most Builders Risk policies are strictly for property coverage and do not cover someone getting hurt in the building. It is important to have General Liability coverage on your project to protect from a lawsuit against you. If you are acting as both the owner and builder it is vital to have a Commercial General Liability Policy in place.

You can obtain a Builder's Risk Insurance quote by calling (877) 960-0221. Let us make getting insurance coverage trouble-free. Get the coverage you need at the rates you deserve.
Written by:
John Brown
John has more than 25 years of experience in the insurance industry. He grew from a star insurance producer to owning one of the largest agencies in the country; he's a reference regarding contractor's insurance, commercial insurance, and builders' risk insurance.