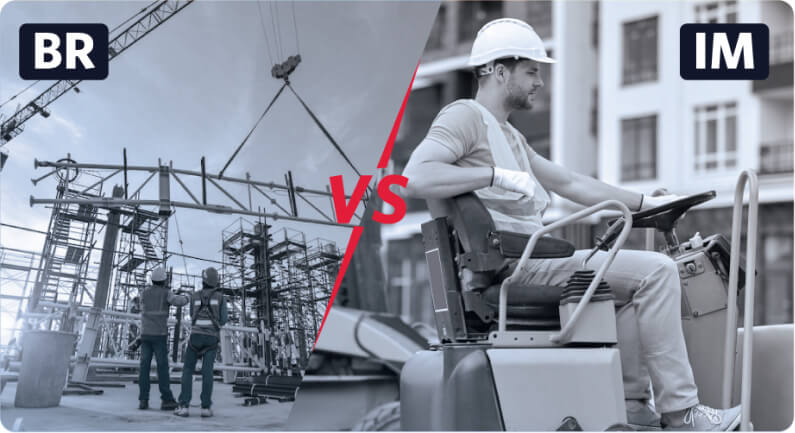 The Difference between Builder's Risk and Inland Marine
March 3, 2020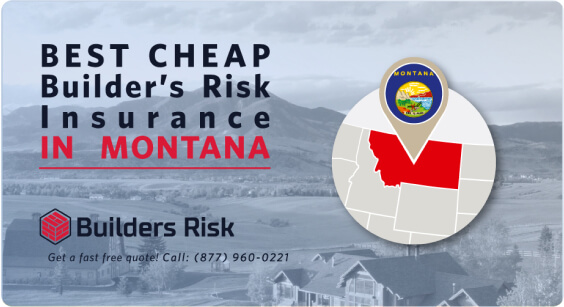 Best Cheap Builder's Risk Insurance in Montana
March 16, 2020
Is Builder's Risk Insurance for Painters?
You have many choices when it comes to insurance for painters. But, like many contractors, painters find this whole thing about insurance a bit confusing. Policy jargon and insurance terms make it difficult to understand.
But, let's all agree that the most important coverage for all contractors is general liability insurance because it covers third-party injury lawsuits as well as property damage. While we're here, you know that your general liability insurance shouldn't be less than $1 million in coverage right? Is it?
So, if you've got liability insurance do you need more? You are probably asking yourself, what is Builder's Risk Insurance for?
Is Builder's Risk Insurance worth it?
While your general liability covers any claims over damage or injury to a third party as a result of your work, this doesn't cover your own property. This could be damage done to anything on a job site by employed by your company
With general liability coverage, many painting contractors and decorators assume that they are fully covered under the policy, only to discover later that there are blind spots. And they are expensive to fix. Are you one of these contractors?
It is always a good idea to get a trusted and experienced insurance agent to walk you through the terms of a policy before signing up. Get your insurance coverage assessed every year at least.
Should you add Builder's Risk Insurance to your coverage program? Here are some of the policy highlights.
What Is Builder's Risk Insurance?
Builder's Risk insurance (aka course of construction insurance) is designed to protect structures and buildings during construction or renovation. It also covers the tools and equipment used at the construction site.
The policy covers the following causes of loss:
Theft
Fire accidents
Vandalism
scaffolding
Windstorm
Labor costs
3 Big benefits of Builder's Risk Insurance for painters
Let's put the benefits of Builder's Risk coverage into perspective.
Property Replacement. The most important coverage is replacement cost coverage equal to the value of the property lost. Having the right valuation for the project is extremely important.
Profits. Builder's Risk Insurance covers more than just labor, materials and equipment that are needed for new construction project, it can cover profits as well. Contractors recieve reimbursement for a percentage of profit earned as of the date of the loss.
Temporarily Stored Materials or Equipment. You often store important and expensive materials and equipment off-site that you use in the course of the project. Builder's Risk Insurance covers these items while in storage or in transit to the job-site.
How much will Builder's Risk cost you?
The average cost of a Builder's Risk Insurance policy ranges between 1-5% of the total cost of construction. That said, the exact cost depends on some factors, including the type of construction, length of the project, and geographical location of the project.
Consult the experts
While you may think that you have cover for your painting project, construction site theft is on the rise. But this won't keep you up at night if you know that Builder's Risk Insurance covers you. For answers to your questions about insurance for painters, call us at (877) 960 0221.
Written by:
John Brown
John has more than 25 years of experience in the insurance industry. He grew from a star insurance producer to owning one of the largest agencies in the country; he's a reference regarding contractor's insurance, commercial insurance, and builders' risk insurance.