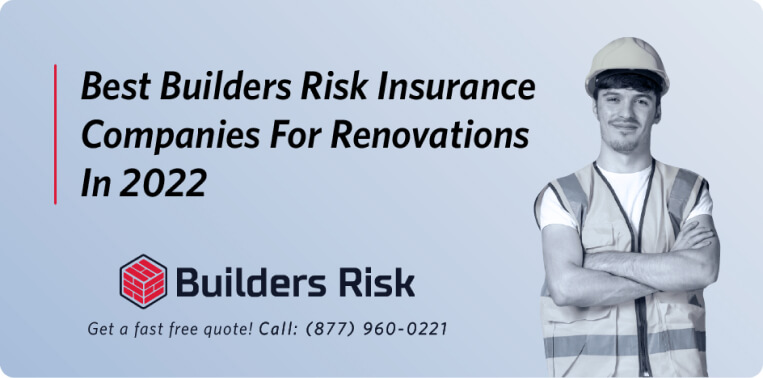 Best Builders Risk Insurance Companies For Renovations In 2023
February 9, 2022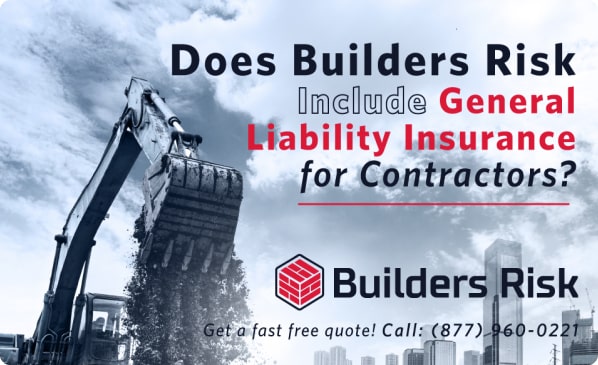 Does Builder's Risk include General Liability Insurance for Contractors?
July 27, 2022
Inflation is out of control. Building costs are going through the roof. In these trying times, you must do everything possible to keep costs down. If you take a few minutes to read this article, I promise you will be able to lower your builder's risk premiums. The five secrets to the most affordable Builder's risk policies are as follows:
1. Purchasing the correct term for your policy
Builder's Risk Insurance differs from most other types of commercial insurance policies because most companies allow you to pick the length of your coverage. They generally have options of 3,6,9, or 12-month terms. You need to make sure that you take the time to make sure that you calculate the amount of time it will take to complete your project.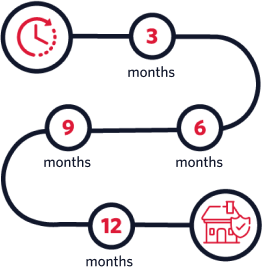 ¿How long will your project last?
The more accurate you are in timing, the easier you will get to pay for the right price.
To get the most affordable and low-cost Builder's Risk Insurance Policy, you should only purchase a term that will allow you to complete the project. The longer the term of the policy, the more you will pay. It is also important to know that if you underestimate the time needed, you will be forced to extend the policy. In most cases, the extension will cost you more than if you chose the longer term at the outset.

If you know your project is not going to be completed by the end of your policy term you need to contact your agent to extend coverage. If you wait and there is a gap in coverage it can become very difficult to reinstate or obtain coverage.
2. Make sure your valuations are accurate
The biggest factor in determining a Builder's Risk Insurance is the cost of the project you are working on. You need to provide your insurance agent with an accurate picture of the costs.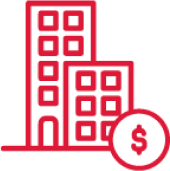 ¿What is the value of the Construction?
Make sure to provide an accurate
building costs.
To get a cheap Builder's Risk Insurance policy, you need to take the time to accurately estimate your building costs. Remember, do not include the cost of any real estate in your building costs provided to your agent.
3. Provide security at your Jobsite
Nothing is more exasperating than experiencing loss or vandalism at your Jobsite. Not only will this cause loss of profits, unforeseen delays, and unhappy clients, but it will also cause your premiums to increase. What can you do to prevent this?

Erect Fencing
You should erect fencing or other types of barriers to restrict access to the Jobsite. This is generally a requirement anyway before a building permit is issued but should be considered a best practice if not required.

Install Camera
Cameras are cheap and easy to install nowadays. You should install cameras throughout your Jobsite. It is also a good idea to place notices in conspicuous areas that the job site is under surveillance.

Install Lighting
Make sure you have adequate security lighting to deter misbehavior.

GPS Tracking
Install GPS tracking on your equipment so you can recover it if it is stolen.

Make Sure Job Site is Secure
At the end of the day, ensure anything of value is locked down or at the very least hidden from passing view.
These simple steps can help lower your premiums along with saving you aggravation in the long run. It will also allow you to finish work on time and keep your customers happy.
4. Explore Higher Deductibles and Coverage Options
You should always get quotes using a number of different deductibles to allow you to make a choice of how much risk you want to take. In most cases, your Builder's Risk Policy Limits should be the same as your construction project's projected costs.

You will also want to decide whether you want the policy to cover you for:
Delay-related damages
Costs to accelerate your performance in order to meet schedules in the event of an incident
Disruption effects caused by decreased efficiency
Most Builder's risk policies exclude consequential losses. Adding these to your policy will increase the premiums.
Some of the most common are: Soft costs (e.g., general overhead, operational and maintenance expense, interest expenses, construction loan fees, permit fees, consultant and professional fees, marketing and advertising expense, insurance premiums, legal and accounting fees, and realty taxes) caused by or arising out of the resulting "delay" in the completion of the project. Debris removal, Demolition Costs, Increased cost of construction.

Remember once the policy term ends or the project is completed you must obtain property insurance on your finished work
5. Shop Around For The Best Price
The best way to get a low-cost Builder's Risk Insurance policy that fits your needs is to shop around. It is important to note that various insurance companies offer policies that have many different types of coverage options. Certain companies may include important coverages that you may want or need at no extra cost, while others may charge extra or not even offer those coverage options.
Make sure to ask your insurance agent for various quotes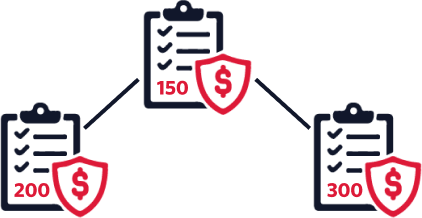 It is always important to make sure that your agent is knowledgeable about the ins and outs of Builder's Risk insurance. Your local agent may not even know where to begin. That is why I recommended the experts at Builder'sRisk.Net.
They will shop at least 3 different companies for you. They will also get you the coverage you need so you can be properly covered with the Cheapest Builder's Risk Insurance Policy. All this expert service is provided to you at no cost!! So call or email today for your free same day quote!!
Written by:
Tom Hester
Tom has worked in the insurance industry since 2005, where he has become a source of knowledge. He's gained a reputation as a writer. He has published a series of ebooks about insurance, like "A complete guide for Contractors Insurance and Handyman Insurance" and "Understanding Builders Risk Insurance."